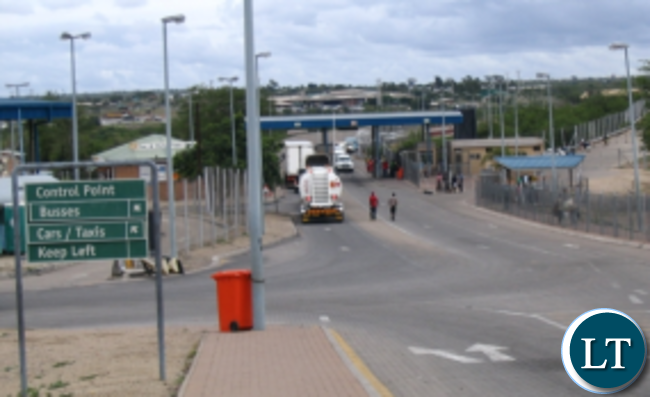 Zimbabwe has announced that it will in March this year commence the construction of a dual carriageway Chirundu-Beitbridge at a cost of close to $1 billion dollars.
The Zimbabwean government engaged an Austrian firm, Geiger International to carry out the project under a 25-year build-operate-transfer (BOT) model at a cost of $998 million.
The project is on an 897 km stretch from Chirundu and will cover Harare-Masvingo up to Beitbridge at the South African boarder.
The cost of the cost is significantly lower than what the Zambian government is spending on shorter stretch to construct a dual carriageway on the Lusaka-Ndola highway.
 In September, President Edgar Lungu launched the construction of the 321-kilometre Lusaka-Ndola dual carriageway at cost of US$1.2 billion by China's China Jiangxi International Corporation to take four years.
While Zimbabwe will reserve 40 percent of the project to sub-contracting the local companies, the Zambian government has only reserved 20 percent of the project.
Many analysts in Zambia have questioned the exorbitant cost of the Ndola-Lusaka dual carriageway but Government defended the project cost by stating that the road will have other side infrastructure such as a hotel.
Zimbabwe's Minister of Transport and Infrastructural Development Dr Joram Gumbo made the announcement this week adding that "It will be a big day because the dualisation of the Harare-Beitbridge Highway was long overdue after having been delayed by battles, that at one, time spilled into the courts. The project will cost just under a billion at about $998 million and the contractor will tell the President the time lines for completing the project and the President will also say something during the official launch of the project."
He added, "We are happy that the dualisation will finally start and though it may not totally end road accidents along the highway, we believe for those drivers who are careful, the number of accidents will go down."
The Chirundu-Beitbridge highway facilitates the movement of a lot of traffic between Southern and Central Africa and also facilitates regional trade.
The construction of a dual carriageway will facilitate the restoration of the highway as an artery and hub of SADC's road transport network linking Southern Africa with the rest of Africa.
The Chirundu-Beitbridge highway has seen a lot of accidents due to the high volumes of traffic and dualisation could be a long-term solution to the problem.
[Read 12 times, 1 reads today]