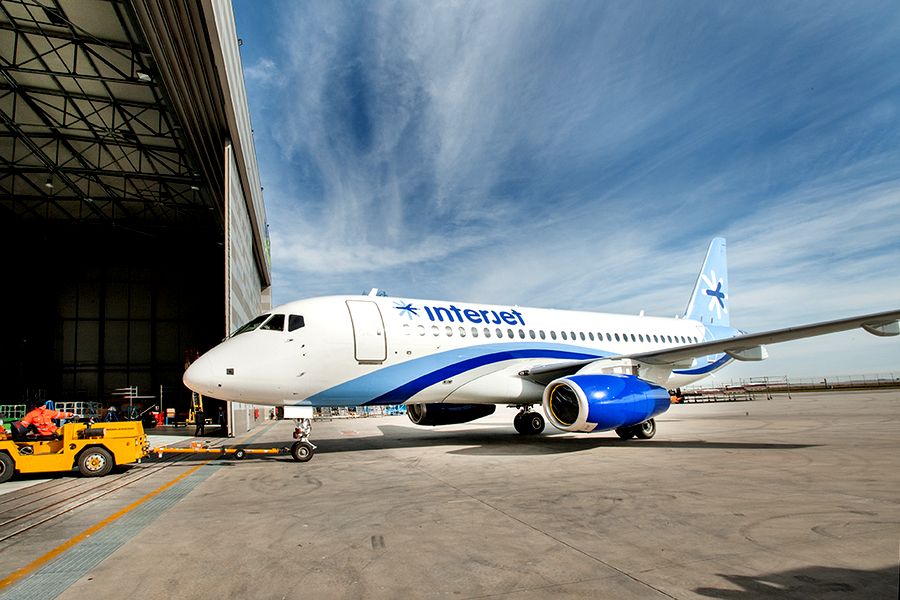 This is what happens when ignorant people want an airline!I saw this article on LT PF Government buys 5 super jets
These planes are RUBBISH! They CRASH and cannot be maintained! Zambia has been conned out of MILLIONS by Lungu signing that deal.
Interjet, the Mexican airline, put four of its 22 Sukhoi Superjet 100s out of service and grounded them. Delays in the maintenance of Powerjet SaM146 engines kept the Russian regional jets on the ground. In the meantime, the four aircraft, which were only a few years old, serve as spare part donors for the rest of the fleet. For at least five months, and sometimes much longer, those SSJ100 aircrafts have not flown according to data from Flightglobal. Now the aircraft from the production years 2013 to 2015 apparently go into the decommissioning and are cannibalized for spare parts unavailable from the manufacturing company.
The SSJ100 was a cheap deal five years ago compared to same class jets from Embraer, or Bombardier which were as expensive as twice to buy, according to Interjet. Interjet operates the SSJ100s alongside 50 Airbus A320s and six A321s. After Aeroflot, which operates 35 SSJ100, Interjet is the second largest operator of the Russian regional jet.
Maintenance and spare parts supply were, however, much tougher than expected, admits Interjet CEO Jose Luis Garza.
After Russia's civil aviation authority Rosaviatsia identified early material fatigue on the tailgates of some SSJ100s in December 2016 and advised it to be grounded, many Interjet passengers cancelled their flights with that aircraft.
After its establishment in 2005, Interjet rose as a favorable airline in 2011 as the second largest Mexican airline operator behind Aeromexico. In the following years, however, the emergence of Volaris and the strong partnership between Delta and AeroMexico caused Interjet to lose a huge part of its market share.
Garza doesn't want the decommissioning of the four Superjet to be perceived as a symptom of financial difficulty at Interjet. Interjet was looking for investors and partner airlines in the United States in 2017, but there wasn't any announcement.
Source:Airliner watch
Submitted by LT Blogger
[Read 208 times, 1 reads today]