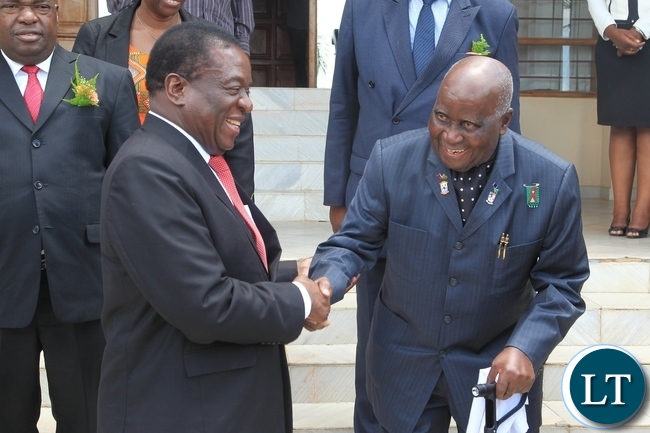 Zimbabwean President Emmerson Mnangangwa has concluded his one day working visit to Zambia and has since left for his home country.
President Mnangagwa who arrived in Zambia this morning at Kenneth Kaunda International Airport (KKIA), took time to lay wreaths at the Mausoleum opposite Cabinet offices where three late Heads of State have been put to rest.
Mr. Mnangagwa also held private talks with President Edgar Lungu at State House and later paid a courtesy call on the First Republican President Kenneth Kaunda.
Meanwhile, Foreign Affairs Minister, Joseph Malanji has described the working visit for the Zimbabwean Head of State as successful.
Mr. Malanji told journalists shortly after Mr. Mnangagwa's departure that the visiting Head of State had had a successful engagement with the President Edgar Lungu where issues of bilateral trade and security among others were discussed.
Meanwhile, the Minister explained that the Zimbabwean President came for a consultative meeting and by protocol he could not be accorded a 21 gun salute.
Mr. Malanji stated that government is now looking forward to Mr. Mnangagwa state visit to Zambia.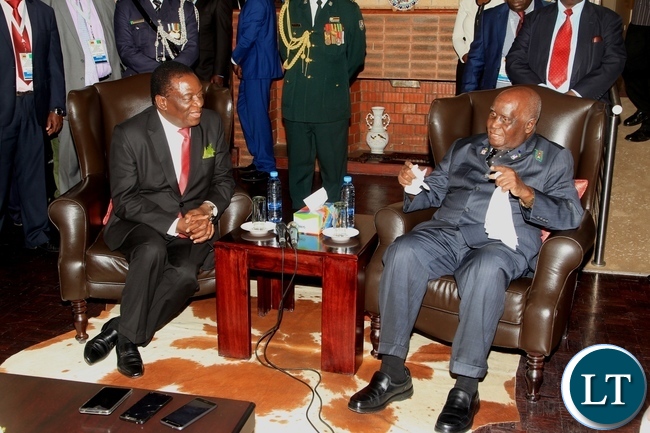 [Read 18 times, 1 reads today]