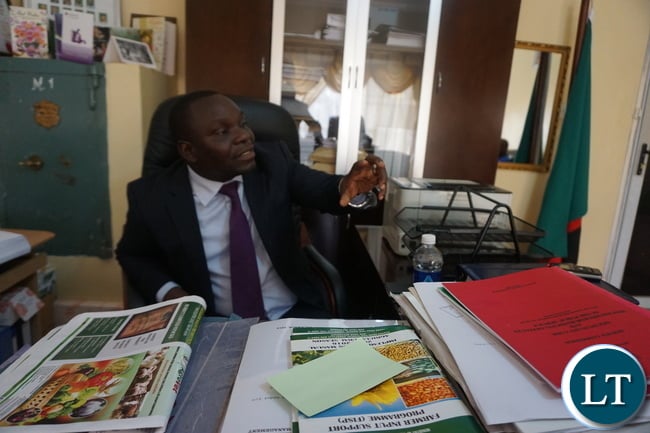 Copperbelt Permanent Secretary, Bright Nundwe says government wants to see the genuine manner investors in the mining sector on the Copperbelt are doing their business.
Mr. Nundwe said government is not after frustrating investors in the province but would want to ensure that local people are benefiting from the mine investment by doing business with the investors.
The PS stated that the business environment in the mining industry was not favouring the local suppliers and contractors on the Copperbelt hence the urgent need to create a win-win situation to both parties.
Mr. Nundwe said this when he met Copperbelt mine suppliers, contractors and transporters in Ndola.
"The meeting is anchored on the operations of the local suppliers and contractors in the province, we want to see the way the mines are doing business with you, we have laws to deal with concerns raised," Mr. Nundwe said.
Mr. Nundwe further said the position of government on the matter is that it wants to empower local people through venturing in business opportunities created by the investment in the mining sector.
He added that President Edgar Lungu has the welfare of the people at heart hence does not take pleasure in seeing them in poverty when a province such as Copperbelt has potential to reduce high unemployment levels.
And Provincial Minister, Bowman Lusambo said his office has called for a meeting this week on Wednesday with all investors operating mines on the Copperbelt where he has also invited Permanent Secretaries from the Ministries of Labour, Mines, Commerce and Industry to find a lasting solution to the concerns by suppliers and contractors.
The Association of Mine Suppliers and Contractors (AMSC) have complained that the business environment on the Copperbelt regarding the mining sector is hostile and has pushed them out of business.
AMSC President, Augustine Mubanga said local suppliers and contractors are facing challenges in registering businesses with the mining firms because most mining companies have their offices outside the country.
"The other issue of payment system is causing business stress on the local contractors and suppliers which is taking as long as six weeks a situation not ideal for the local people," he complained.
[Read 27 times, 1 reads today]