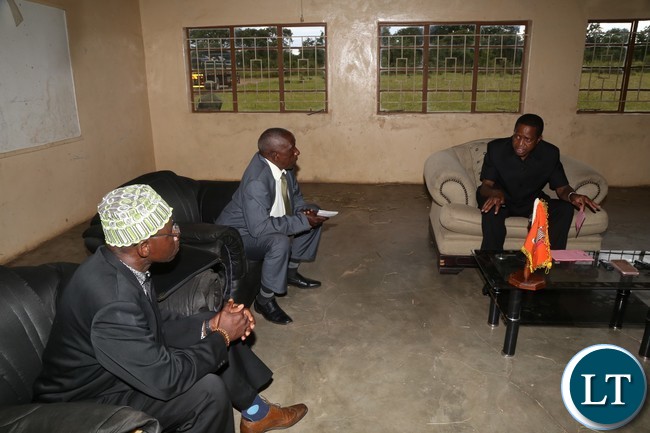 President Edgar Lungu says he will get rid of individuals who are contributing to the delay in completion of development projects.
President Lungu says it is saddening that there has been no improvement on the construction of the provincial administration block in Muchinga province ten months after he visited the area.
He says the works that have remained on most projects in Muchinga cannot take more than ten months to be completed wondering what those who are charged with the responsibility to are doing.
The head of state said this when he addressed scores of people in Mulilansolo village.
President Lungu refused to use the helicopter saying he wanted to see the state of the road that the people of Mulilansolo use.
The President was not happy that nothing much has been done on the road.
He told the people that the contractor was sleeping and that he will ask him to speed up the works.
President Lungu said he will personally visit projects this year warning to kick out all those frustrating government