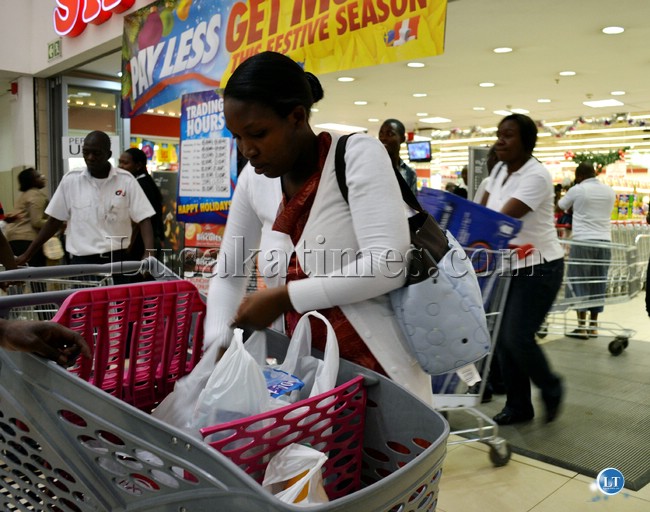 The country's annual inflation rate has marginally increased to 6.2 percent in January from 6.1 percent recorded in December 2017.
This means that on average, prices increased by 6.2 percent between January 2017 and January 2018.
Speaking during the release of the monthly, Central Statistical Office Director of Census and Statistics, John Kalumbi said of the total 6.2 percent annual inflation rate, food and non-food alcoholic beverages accounted for 2.5 percentage points, while non-food items accounted for a total of 3.7 percentage points.
He say the annual food Inflation rate for January 2018 was recorded at 4.6% which is 0.2 percentage points lower than the 4.8% recorded in December 2017.
Mr Kalumbi says the decrease is mainly attributed to price changes for breakfast and roller meal, maize grain, fillet, beef sausage and goat meat, dried beans, fresh maize and table salt.
He adds that the annual non-food inflation rate for January 2018 was recorded at 8.1 percent, from 7.5 percent recorded in December 2017, indicating an increase of 0.6 percentage points.
Meanwhile Mr. Kalumbi has disclosed that Zambia's trade surplus has increased by 11.4 percent from K421.7 million in November 2017 to K469.9 million in December 2017.
He says this means that the country exported more in December than it imported in nominal terms.
Mr. Kalumbi says the increase in the trade surplus can be mainly explained by a decline in the imports which outweighed that of exports.
[Read 10 times, 1 reads today]