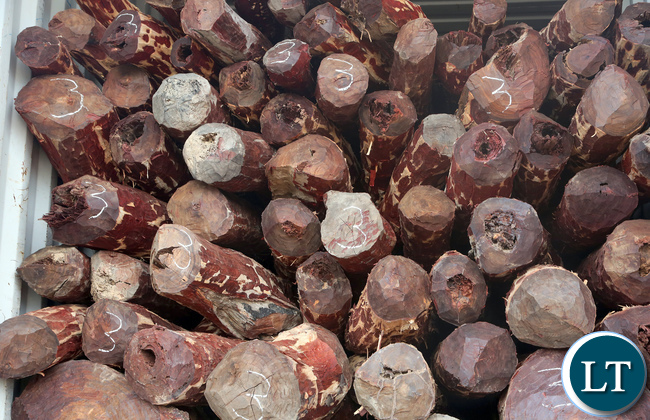 Over one thousand and four hundred 1,422 pieces of Mukula logs confiscated from illegal dealers in Kasempa and Mufumbwe districts have been forfeited to the state.
This follows a court order issued by the Solwezi Magistrate Court for the 1,422 logs to be deposited with District Forestry Office in Solwezi for further formalities.
This is in pursuant to section 355 of the Criminal Procedure Code Chapter 88 of the Laws of Zambia.
Meanwhile, North-Western Province Patriotic Front (PF) Chairman Jackson Kungo has refuted allegations by the United Party for National Development (UPND) in the province that the forfeited logs belong to a named Minister.
Mr. Kungo said the logs in question belong to the state adding that Zambia Forestry and Forest Industries Corporation (ZAFFICO) has since been engaged to transport the logs from Kasempa and Mufumbwe where they were marooned.
[Read 33 times, 1 reads today]