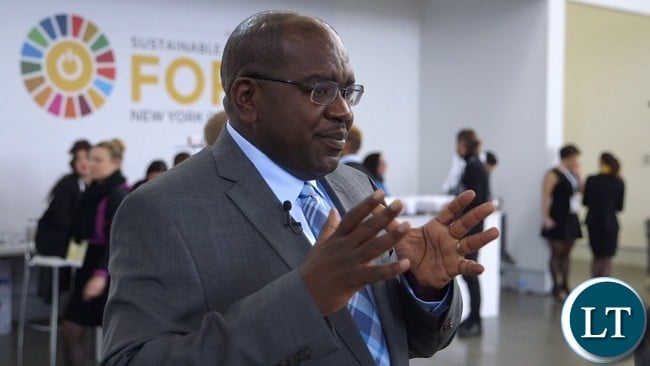 Minister of Health Chitalu Chilufya has reaffirmed his Ministry's commitment towards eliminating cholera.
Dr. Chilufya said 12 cases of cholera were recorded in the last 24 hours.
He said no deaths as a result of cholera were recorded in the last seven days.
Briefing the media on the cholera epidemic situation this afternoon, Dr. Chilufya explained that the multisectoral fight against the disease was the only sure way of its elimination.
He stressed that his Ministry will redisseminate and promote the health in all policy that encourages high hygiene standards in schools, hospitals and trading places.
Dr. Chilufya has since urged schools countrywide to adhere to the rules of hand washing, stating that he has directed health inspectors to check through all boarding houses near the institutions of higher learning to check their compliance on maintain hygiene standards.
And Hass Petroleum Limited Director Gilbert Chishimba hailed government for its vigorous fight against cholera.
Mr. Chishimba also commended citizens for having taken time to pray against cholera epidemic, adding that prayer is the only powerful tool that never fails.
Hass Petroleum Limited donated assorted items worth US$10,000 towards cholera elimination.
[Read 12 times, 1 reads today]