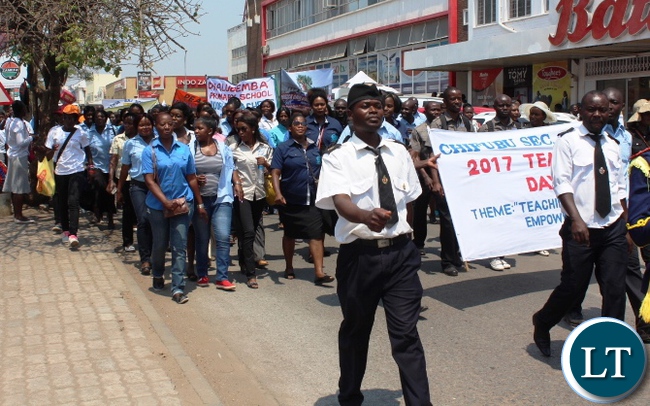 Two teacher unions in Northern Province have welcomed plans by the Teaching Service Commission of Zambia to introduce breathalysers in schools.
The two unions said the move is a step in the right direction as it will enhance discipline among the teaching staff in the country.
Speaking in separate interviews with ZANIS in Kasama today, Basic Education Teachers Union of Zambia (BETUZ) regional financial director, Obby Chisala said the move will help make teachers become more responsible in the execution of their duties.
Mr. Chisala said teaching under the influence of alcohol is a serious abrogation of the teaching service conditions hence the need to stop the vice.
He added that this will also promote discipline among members of staff in the teaching fraternity.
He expressed confidence that the programme will further clear the names of some teachers who are usually accused of being drunkards in different schools.
And Secondary School Teachers Union of Zambia (SESTUZ) regional deputy director for administration and organisation, Mushikanyimbo Musonda observed that the decision will bring sanity and enable teachers receive the respect they deserve from the community.
Mr. Musonda stated that the programme also has potential to enable teachers restore their lost image in society.
He further called for professionalism in undertaking the inspection exercise by whoever will be given such responsibilities.
Yesterday, Teaching Service Commission of Zambia chairperson Stanley Mhango announced that the commission will soon start conducting inspections of alcoholism in schools in order to know teachers who were in a habit of reporting for work in a drunken state.
Mr. Mhango said the inspection will done using gadgets called breathalyser.
[Read 104 times, 1 reads today]