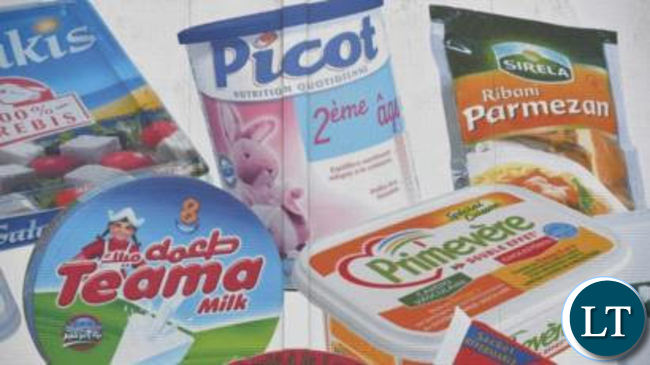 Zambia is one of the 83 countries that have announced measures to tackle the salmonella baby formula scandal involving French company Lactalis.
In a circular to all Provincial Medical Directors, Health Permanent Secretary Dr Kennedy Malama said Zambia has received urgent notification from the European Commission on the food borne outbreak suspected to be caused by infant formula from France.
Dr Malama said the outbreak involves S. Agona Salmonella epidemic infants less than six months as 20 cases have been reported.
He said the product implicated is Pico infant formula manufactured by Croan Plant in France.
"As a country, we are to withdraw the named product from the market with immediate effect and notify the European Commission of actions taken as a matter of urgency," Dr Malama's circular read in part.
He has since directed all Provincial Health Directors to conduct investigations on the availability of this product on the market and withdraw it with immediate effect.
More than 12 million boxes of powdered baby milk have now been recalled in 83 countries in a salmonella scandal involving French company Lactalis.
The dairy firm's CEO, Emmanuel Besnier, confirmed the extent of the contamination risk to French media this week.
The products have been subject to a recall since December, after salmonella bacteria was discovered at a factory.
Lawsuits have been filed by parents who say their children became unwell after drinking the formula.
A spokesman told the BBC that all the countries affected had been informed, in Europe, Asia, Latin America and Africa.
The UK, US and Australia were not affected, he added.
The Lactalis group is one of the world's largest producers of dairy products, with annual sales of €17bn ($21bn; £15bn), It has 246 production sites in 47 countries and employs 15,000 people in France alone.
Recalls have now been issued by the firm three times, and cover its Picot, Milumel and Taranis brands.
In an exclusive interview in French newspaper Journal du Dimache, the Lactalis chief executive denied the firm had attempted to hide the outbreak at the plant.
"There are complaints and there will be an investigation with which we will fully collaborate," said Mr Besnier.
He also promised the company would compensate any families affected.
The company has said they believe the contamination was caused by renovation work at their Celia factory in Craon, in north-west France.
France's agriculture minister said products from the factory will be banned indefinitely whilst the investigation is still ongoing.
The French government has warned the company it must expect penalties over its handling of the affair.
They also threatened to impose sanctions against retailers on Thursday, after it emerged that several major supermarket chains had continued to sell products that could have been contaminated.
So far French officials have reported 35 cases of infants getting salmonella from the powder, while one case has been reported in Spain and another is being investigated in Greece.
An association representing victims says the authorities are underestimating the number of cases.
'There are complaints and there will be an investigation with which we will fully collaborate. We never thought to act otherwise,' Besnier said.
Created in 1933 by Besnier's grandfather, Lactalis has become an industry behemoth with annual sales of some 17 billion euros ($20.6 billion), with products including Galbani ricotta and mozzarella in Italy.
With 246 production sites in 47 countries, its list of products also features household names like President butter and Societe roquefort.
Two of those brands, Picot and Milumel baby milk, were the subject of chaotic international recalls issued in mid-December after dozens of children fell sick.
[Read 16 times, 1 reads today]