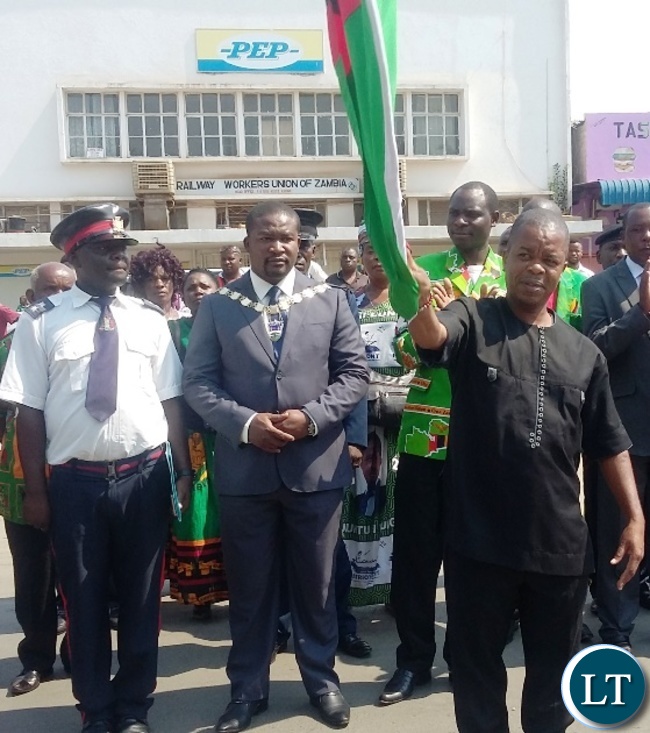 Kabwe Mayor Prince Chileshe has said President Edgar Lungu wants decentralisation to be fully actualised and implemented because it will help government provide projects that will be appreciated to people.
Mr. Chileshe said decentralisation means giving power to the people to drive the implementation of projects and the government agenda.
ZANIS in Kabwe reports that Mr. Chileshe said this when he officially handed over 36 bicycles to Ward Development Committees (WDCs) in 27 wards of Kabwe Central and Bwacha constituencies yesterday.
He said the WDCs are not political entities but agents of development adding that whatever they would be doing should be in line with the seventh National Development Plan (7NDP) and the Patriotic Front (PF) manifesto.
He has since called for team work and discipline at various levels of the governance structures in order to command respect among the member of the public.
Mr. Chileshe further advised the WDCs to engage the local authority on best practices to improve service delivery in the municipality.
He also encouraged the structures to identify fundable projects in the area of water and sanitation, security, health and education sectors for possible funding from the Constituency Development Funds (CDF).
And Mr. Chileshe has said there was need to orient all the Ward Development Committees (WDCs) to harmonise the working relationship with councillors.
He observed that the working relationship between WDCs and councillors was in some instances strained thus retrogressive to development.
He explained that WDCs are there to help implement government projects and programmes saying it would be folly for these structures and the councillors to be at loggerheads.
Mr. Chileshe was however optimistic that orientations will address the friction between the two parties thereby creating a conducive environment for development.
Speaking earlier, Kabwe Town Clerk (TC), Ronald Daka, said the embedding of the decentralisation policy in the national constitution has paved way for the actualization of decentralisation.
Mr. Daka said devolved governance presents the country with a unique opportunity to foster people driven sustainable development.
He said although the council was expected to do a lot, it cannot achieve much without engaging the people of Kabwe.
"I believe that once we and the people of Kabwe start moving together, we will achieve a lot in terms of development," he said.
Mr. Daka said Ward Development Committees are the best tools of development and improving living standards of people.
"If we empower the WDCs, we will be making a lot of strides in stirring development and improving the living standards of the people," he observed.
Meanwhile, Chalilalila Ward Development Committee (WDC) chairperson, Leonard Tembo, said the donation of bicycles will help his governance structure to address the problems of land audit and illegal land allocations.
Mr. Tembo has since pledged partnership with the local authority in implementing the developmental projects in the municipality.
[Read 11 times, 1 reads today]