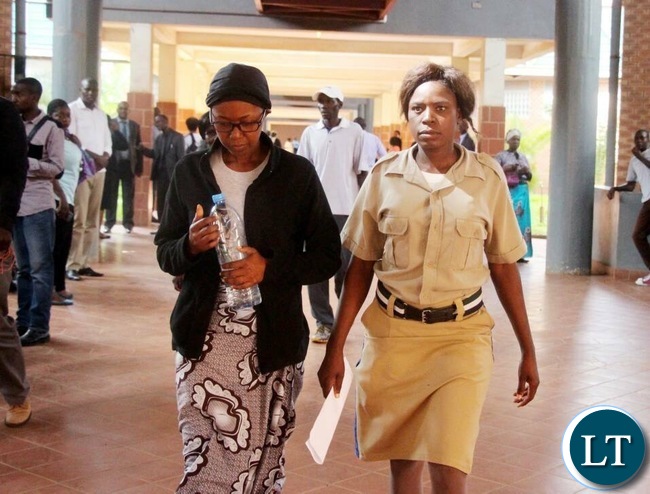 The Zambia Civic Education Association has described the five year jail sentence slapped on Njoya Tee's wife Brenda as landmark.
In an interview in Lusaka, Association President Judith Mulenga said the sentence will serve as a deterrent to other would be offenders.
Mrs Mulenga said cases of child abuse as a form of punishment are rampant in Zambia and that they often go unreported.
She said the Association is planning to use the judgement as an advocacy tool to sensitise the public on the dangers of abusing children.
Mrs Mulenga said there is need to prohibit corporal punishment at home which has already been prohibited in schools and in other public places.
"This is a lesson to all those taking care of children that these children also have rights and that the law protects them. This is a big land mark case and as you know this assault is in the guise of discipline or corporal punishment.
Since corporal punishment is not prohibited in the home, although prohibited at school and other places, so this judgement is a good precedent so that children are protected from .
"Some argue that it is acceptable to beat children as a form of punishment, the convict here even says i didn't mean to harm the victim but i say, it is not up to you, it is up to the recipient, you can't say i am not harming the child, it's not you but the recipient and the harm done to the child cannot be under estimated.
Mrs Mulenga stated that most African homes can be described as real laboratories of violence against children.
[Read 43 times, 1 reads today]