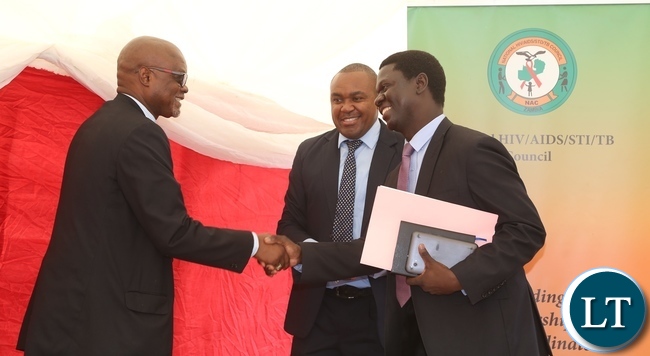 Government says there is need for the country to strategically narrow the gap between knowledge and behavior change to uplift Zambia out of its status as one of the countries with the highest HIV burdens in Sub-Saharan Africa.
Ministry of Health Director for Public Health Andrew Silumesi said the country should strive to deal with the discrepancy between high knowledge of the benefits of a condom as a barrier to HIV infection and low practices of the desired behavior of the correctly and consistently use of the commodity.
Dr. Silumesi noted that while the adult HIV prevalence in Zambia has declined failing by 19% from 2003 to the current level of 11.2%, the HIV prevalence rate is the seventh highest rate globally.
Dr. Silumesi said the high statistics are worrying for Zambia which has approximately 1.2 million people living with HIV.
He stated that with determination, right approaches and evidence based interventions, Zambians can collectively halt new infections and effectively manage existing HIV and AIDS cases using the condom as one of the front line HIV prevention methods in combination with treatment as prevention.
Dr. Silumesi was speaking at the commemoration of the 2018 International Condom Day held in Lusaka yesterday dubbed, "condoms always in fashion".
And National AIDS Council Director General Fortune Chibamba said the commemoration of this day is meant to encourage safer sex through the use of condoms and abstinence for those who can manage.
Mr. Chibamba noted that despite Zambia being a Christian nation, encouraging the use of condoms is necessary because people are not faithful to their partners neither do they abstain hence, the need for them to use the condom.
He said the day fall on the eve of Valentine's Day so as to protect those that misunderstand valentines and end up engaging in casual sex in the name of showing love to their partners.
He called on people especially youths to use the condom if they cannot afford to abstain or be faithful to one partner who is faithful to them.
Meanwhile, AIDS Healthcare Foundation Country Manager Mabvuto Kango noted that HIV/AIDS slows down Zambia's economic development by between 0.56-1.47% every year which translates in about $304 million United States Dollars every year.
Dr. Kango noted that until the country closes the gap of new infections, the efforts shall not yield the desired results.