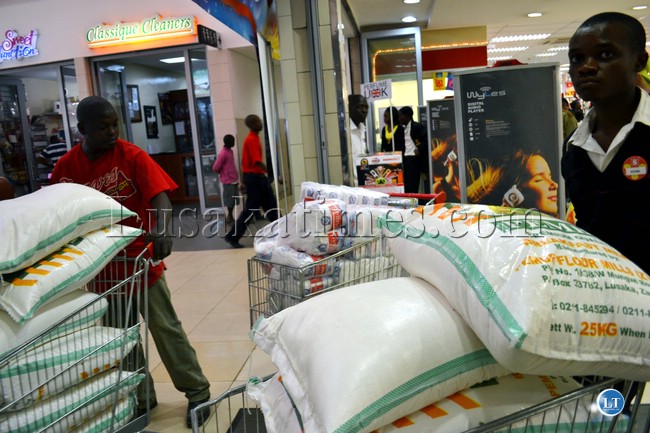 The inflation rate for the month of February has decreased to 6.1 percent compared to 6.2 percent in January 2018.
And Central Statistics Office (CSO) Acting Director Goodson Sinyenga says the month on month inflation rate decreased to 0.9 percent from 1.0 percent last month.
Mr. Sinyenga said the food inflation rate increased to 1.2 percent from 1.0 percent.
Mr. Sinyenga attributed the increase to price changes of meat products, fruits and vegetables.
He also disclosed that non-food inflation rate has decreased to 0.5 percent from 1.0 percent due to price changes of motor vehicles and airfare charges.
Speaking during a press briefing during the CSO monthly bulletin in Lusaka today, Mr. Sinyenga said food and non-alcoholic beverages accounted for 0.7 percentage points while nonfood items accounted for a total of 0.2 percentage points.
He said North-Western had the highest annual inflation rate at 9.0 percent followed by Western province at 8.7 percent with Luapula province as the lowest at a 3.1 percent.
Mr. Sinyenga said Lusaka had the greatest influence of provincial contribution to the overall annual inflation rate of 2.0 percentage points of 6.1 percentage points followed by copperbelt and Eastern provinces with 0.8 percentage points each with Luapula province at the bottom with 0.2 percentage points.
He further said the performance of Metal exports has decreased by 1.4 percent from K6,852.3 million last month to K6,753.2 this year and non-traditional exports decreased by 4.0 percent from K1.496.2 million to K1,437.1 million this year recording an average of 117.7 percent in revenue earnings.
[Read 46 times, 1 reads today]