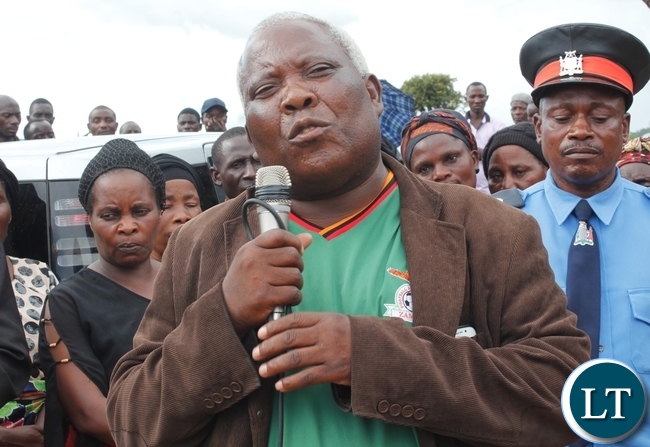 Government has with immediate effect cancelled over K2 million shop rental debt owed to the Kitwe City Council by traders at Nakadoli, Buchi and Ndeke markets in Kitwe. Government has also directed that the council clears the electricity bills owed by the traders.
Speaking during a stakeholders meeting held in the Kitwe City chamber today, Presidential Affairs Minister, Freedom Sikazwe directed the council to cancel the debts to lower the cost of doing business for marketeers.
Mr. Sikazwe urged ZESCO and the local authority to administratively manage the electricity bill which he directed that it should be transferred to the council.
And Mr. Sikazwe also directed the council to further reduce the shop rentals after marketeers' representatives complained that the 21 per cent reduction that was effected by the Council this week in response to President Edgar Lungu's directive was too little.
He noted that the shop rentals were still unaffordable for traders and that government wants to see Nakadoli market fully occupied.
Mr. Sikazwe said government will soon move some sections of Chisokone market to Nakadoli to reduce congestion.
The Presidential Affairs Minister also urged the council to improve on security and garbage collection so as to make the environment in markets conducive for doing business.
He also noted the need to improve water supply by purchasing water tanks for each of the three markets.
And Copperbelt Minister Japhen Mwakalombe said government is considering to add value to garbage through generation of energy and manufacturing fertilizer from garbage as it was the most sustainable way of managing garbage.
And Kitwe Mayor, Christopher Kang'ombe assured Mr. Sikazwe that the local authority will implement the issues agreed upon in the meeting.
Among those who attended the stakeholders meeting were Copperbelt Minister Japhen Mwakalombe, Ministry of Local government Permanent Secretary, Amos Malupenga, Nkana Member of Parliament (MP) Alexander Chiteme, Kamfinsa MP Elario Musonda and Chimwemwe MP Mwila Mutate.
Others are Kitwe District Commissioner, Binwell Mpundu, Kitwe City Council directors and marketeers' representatives among others.
[Read 53 times, 1 reads today]