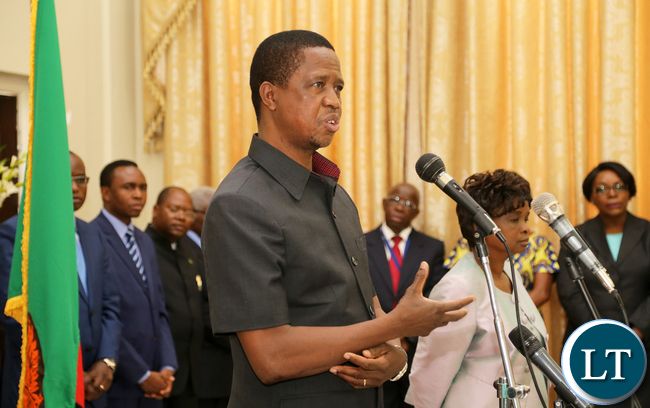 President Edgar Lungu says Zambians still believe in the Patriotic Front.
Speaking at the PF Chilanga District Fundraising Dinner at Ndozo Lodge, President Lungu said the people are still with the PF because they still believe in its ideals.
President Lungu said party members should take innovative and productive ideas to the business community who are ready to support the party.
He said the party can still raise funds saying the PF was supported when it was in opposition but the same business community and does not see why it cannot be supported now especially when it is in government.
President Lungu said the party will not use public funds for mobilisation but will always go out and fundraise.
He also urged the party members of Chilanga to take advantage of empowerment funds such as the Citizens Economic Empowerment Commission and the Youth Development Fund to empower themselves.
At the same function, PF Lusaka Province Chairman Horrace Longwe said Chilanga will soon be a place of high political activities.
Mr Longwe said it is important that the party is well oiled and equipped for party mobilisation from now up to 2021.
Over 500,000 million was raised at the event through pledges and contributions with Lusaka Province Minister Bowman Lusambo pledging K250, 000 on behalf of himself and all the district commissioners while President Lungu pledged K150, 000 after he asked to be excused from dancing.
A combined team of Cabinet Ministers present donated K300, 000 while State House Special Assistants together pledged K500, 000.
[Read 28 times, 1 reads today]