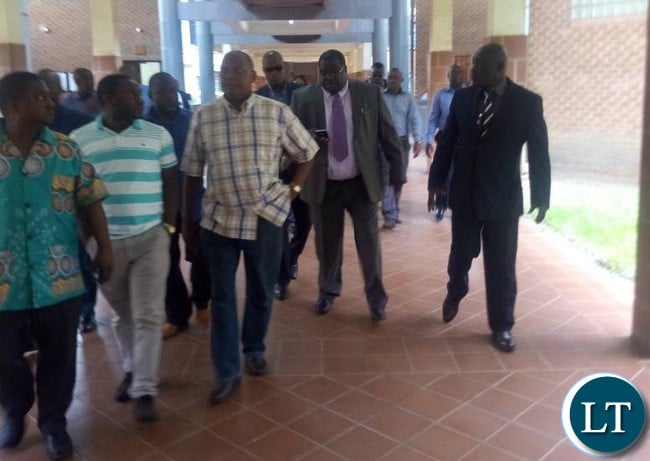 Roan Member of Parliament Chishimba Kambwili has pleaded not guilty to three counts of forgery, uttering of false documents and giving of false information to a public officer.
Mr Kambwili took plea before Lusaka Magistrate David Simusamba.
The charges are in relationship to the registration of a company called Mwamona Engineering and Technical company.
Immediately after plea was taken the state presented former Zambian Voice Executive Director Chilufya Tayali as its first witness.
Mr. Tayali informed the court that he reported Mr. Kambwili's alleged wrong doing to Presidential Press Aid Amos Chanda long before the suspect was fired as Minister of Information and Broadcasting Services.
He said the reason for reporting was so that President Edgar Lungu can take up the matter and act against Mr Kambwili.
Mr Tayali alleged that Mr. Kambwili signed documents relating to the company called Mwamona Engineering and Technical Limited.
He said the state will bring another witness that will produce the alleged documents in court that will show the wrong doing that Mr Kambwili allegedly committed.
This was after defence lawyer Keith Mweemba insisted that Mr Tayali should produce documentary evidence to show the wrong doing of Mr Kambwili.
[Read 9 times, 1 reads today]