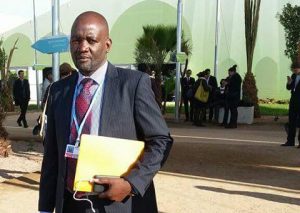 Fired Former Minister of Water Development, Sanitation and Environmental Protection and Matero Member of Parliament (MP) Lloyd Kaziya says the accusations from Matero residents that the MP does not visit the area are false.
Mr. Kaziya said he is based in Matero constituency and does not understand why the residents are accusing him of not being available.
Speaking in an interview with ZANIS in Lusaka yesterday, Mr. Kaziya stated that he is always available at his office.
He noted that if Matero residents have any sort of complaint, they are welcome to visit his office and make known their matters.
Mr. Kaziya also made clear that he is aware of the problems being faced in the area like ritual killings and poor drainage system and is working hard in alleviate the concerns.
He added that he does not need to be seen by the residents roaming around the streets of Matero but what was important is that he provides their every need.
Mr. Kaziya however urged the residents to stop accusing him of neglecting them because they know where to find him if any problem arises.
Recently residents of Matero were complaining on a named radio station accusing the law maker of neglecting the electorates alleging that he does not visit the area to see what challenges they are facing.
The residents further accused their MP saying he has not set foot in the area since he was elected as Matero Member of Parliament.