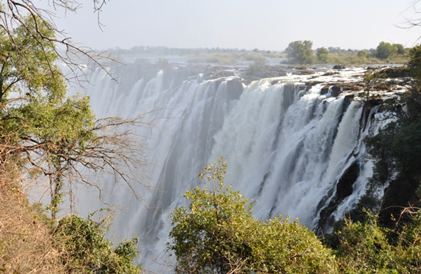 Government has challenged the Zambia Tourism Agency (ZTA) to claim a fair share of the 1.2 billion outward-bound visitors that leave their countries annually.
Minister of Tourism and Arts Charles Banda disclosed that Zambia should aim at increasing the number of visitors from the current levels of a million pay year.
Mr. Banda said given the opportunity in the tourism sector, it is time to put into action President Lungu's challenge to the Ministry, following government decision to elevate the Ministry from the social sector to the economic sector.
He however, noted that Zambia sold herself well at the just ended 2018 International Tourism Bourse (ITB) in Germany which was from 6th and 11th of March, 2018.
Mr. Banda disclosed that Zambia managed to become convention and culture partner.
He also stated that Zambia is well received by the world at the travel showpiece as evidenced by the large turnout at meetings held to focus on the country.
The Minister further stated that the response was over whelming where the week long travel show attracted 10,000 exhibitors from 180 countries with an estimated 100,000 visitors on a daily basis.
This is according to a statement issued in Lusaka today by First Secretary for Press in Berlin, Germany Kellys Kaunda.
[Read 15 times, 1 reads today]