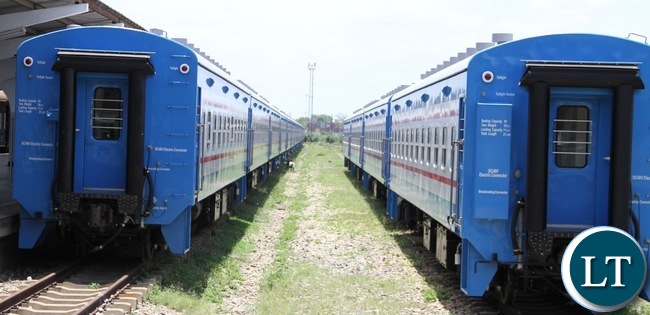 Government has pleaded with Tanzania-Zambia Railway Authority (TAZARA) workers in Zambia who have not been receiving their salaries for the past 3 months, not to go on strike.
Muchinga Permanent Secretary (PS) Jobbicks Kalumba made the passionate appeal in Mpika yesterday.
Dr. Kalumba said while Government sympathises with the workers plight, going on strike will not be in the interest of both the workers and the Government.
The PS stated that government through the Ministry of Finance is making arrangements to send funds to pay the workers.
Dr. Kalumba who also assured the workers that they will soon start receiving title deeds for the houses sold to them by the Government explained that the process has advanced.
Earlier, TAZARA Regional Manager for Zambia Kambani Ndlouvu said the railway firm is slowly coming back to reclaim its lost glory.
Engineer Ndlouvu affirmed that the movement of cargo is improving with over
1,500 metric tons already moved in the last 6 months from the projected 250,000 metric tons for the 2017 /2018 financial year.
He said the authority is posting revenue of 1.6 million dollars a month against an expenditure of 1.5 million dollars which is mainly on fuel.
Meanwhile, Muchinga PS who also meet management, union officials and ordinary workers toured the biggest workshop in Central Africa covering a total distance of 1.3 km.
TAZARA workers have been threatening to go on strike for non-payment of salaries for the past 3 months.
[Read 109 times, 1 reads today]