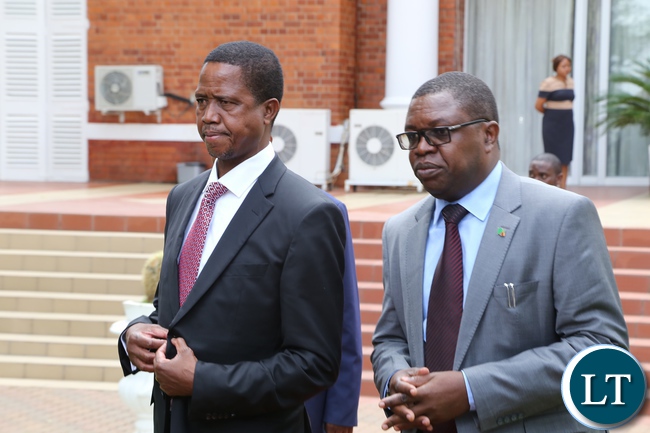 Minister of Foreign Affairs Joe Malanji has said that the impeachment motion by the opposition UPND has the potential to tarnish the image of the Presidency and the country to the international community.
Mr. Malanji said that the impeachment motion is ill intended and meant to dilute investor confidence in the country, but said added that the motion is an exercise in futility.
Mr. Malanji accused UPND of deliberately wanting to derail President Edgar Lungu's vision to develop the country.
Mr Malanji, who is also Kwacha Member of Parliament was speaking after touring the ablution blocks at the Copperbelt University this afternoon.
And former Chilubi Constituency Member of Parliament Obius Chisala has condemned the impeachment motion being raised by some opposition political parties.
Mr.Chisala who is immediate past Chilubi MP says that the issue of impeachment is retrogressive to the economic development of the nation as it has potential to scare away investors.
He charged that the opposition lawmakers should not put their interest first but looks at the welfare of the general public as they are the ones who are likely to suffer the consequence which comes with impeachment of the Republican President.
Mr. Chisala told ZANIS that the opposition members are also not being genuine to their electorates because they are more interested in occupying the higher offices.
He further said the matter being perpetuated is unconstitutional as it is not justifiable and it has no grounds.
Mr. Chisala has since challenged those calling for impeachment to wait for 2021 elections if they are to prove their popularity and avoid using shortcuts to gain power.