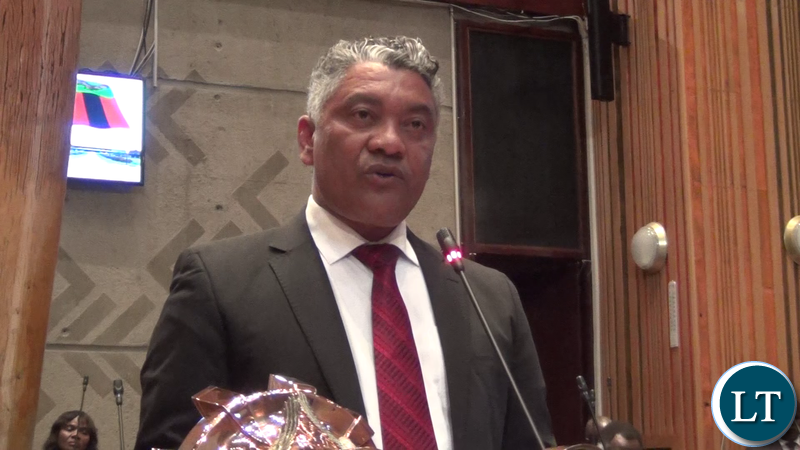 JUSTICE Minister Given Lubinda says he shal present the political party's bill in the next sitting of parliament which is aimed at inculcating democracy in all political parties in the country.
And Mr Lubinda says for democracy to thrive at national level it must visibly exist in the organizations that sponsor national leaders.
Speaking in parliament yesterday, Mr Lubinda who is also Kabwata Member Of Parliament wondered how a named political party, in apparent Reference to UPND, has continued to participate in the growth of national democary when the party has not held intraparty elections since 2005.
"Madam (Speaker), we shall be coming next sitting with political party's bill to make sure we entreach democracy in our political parties," Mr Lubinda said.
"There must be democracy in political parties, we can not have political parties that are not Democratic."
Meanwhile, Lubinda, in demonstrating how undemocratic UPND has been, disclosed that he was the last legitimately elected National Chairperson For Information and Publicity in UPND.
"For the sake of the record, madam speaker, I happen to be the last legitimately elected chairperson for information and publicity in the party called United Party for National Development," confessed Mr. Lubinda
" To date, Madam Speaker, I have not been replaced since 2005, check the records for elections, it will show that Given Lubinda sometimes called Zayelo is chairman for information for UPND, surely how can that be?."
Justice Minister revealed that there was wide consultations made before coming up with the Political Party Bill.
The political party bill will cure a number of undemocratic tendencies among which includes the fielding of the same losing political leader without subjecting them to intraparty elections.
And Mr Lubinda has stated that the lives of Zambians were in safe hands under the leadership of President Edgar Lungu adding that tampering with the authority of his goverment was an exercise purely out of immorality.
The Minister appealed to UPND MPs to reflect during parliament's recess on what it is they intend to do for the country and concentrate on that and keep away from calling everybody corrupt except themselves.