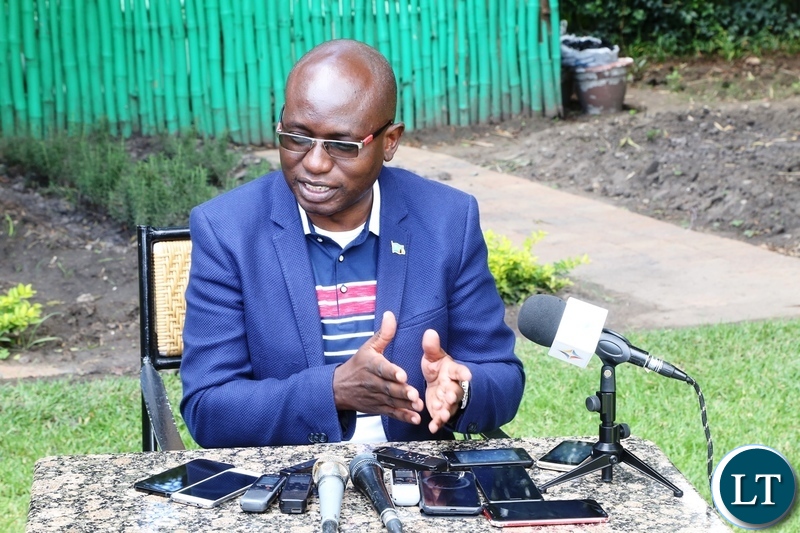 Special Assistant to the President for Press and Public Relations Amos Chanda has said that the Cuban Mission would continue to exist as President Edgar Lungu was only interested in removing Ambassador Nelson Pages Vilas for breaching international diplomatic practice.
"The Cuban diplomatic mission continues to exist, the President has requested a recall of one individual, and that is the ambassador. We are taking exactly what he said, he attended and offered his best wishes and his support to the opposition Socialist Party so the request is for the removal of one diplomat and this is His Excellency the ambassador who apparently just presented his credentials on Thursday."
Mr Chanda said that President Lungu has decided to ask the Cuban government to recall its Zambian envoy Nelson Pages Vilas for openly declaring his support for the opposition Socialist Party.
"The Cuban Ambassador attended a party function and announced at that function that he will support the opposition party that has been formed, the Socialist Party. He wished them well and went further to announce that they have his support, that contravenes established diplomatic practice."
"An ambassador is accredited to the government of the Republic of Zambia, he is never accredited to any political party, not even the ruling party. He cannot speak and offer open support to any political formation, he can't do that even to the ruling party," said Chanda.
Mr Chanda said it was a clear red light for Ambassador Vilas, who was only accredited last week, to declare his support for the opposition party led by former Post editor-in-chief Dr Fred M'membe.
Chanda said the Ministry of Foreign Affairs had been instructed the process to recall him.
"I called you to brief you on one important decision that the President has made with regards to the conduct of the Cuban Ambassador to Zambia."
"The President has directed that the Cuban Ambassador be recalled, the Foreign Affairs Ministry must make all procedures today to start the process of the recall of the Cuban Ambassador. That is, the sending state must recall the Cuban Ambassador for behavior unbecoming of a diplomat. This relates to his involvement in partisan politics which is totally in contravention of established diplomatic practice," Chanda said.
"The President has instructed the permanent secretary foreign affairs to call in the ambassador and inform him of this decision. It is quite extraordinary that of all people, the Cuban Ambassador himself knows that in Cuba, the opposition is not just resented, it is totally absent."
"You would expect that the Cuban ambassador would know that diplomatic practice prohibits that kind of behavior. An ambassador ought to have known that that is a clear red line. So a decision has been made for the Zambian government to request the Cuban government to recall their ambassador for behavior that is contrary to that which is expected of a diplomat."
"Conduct unbecoming of a diplomat is the official reason for which the Zambian government, particularly the president has taken this decision."