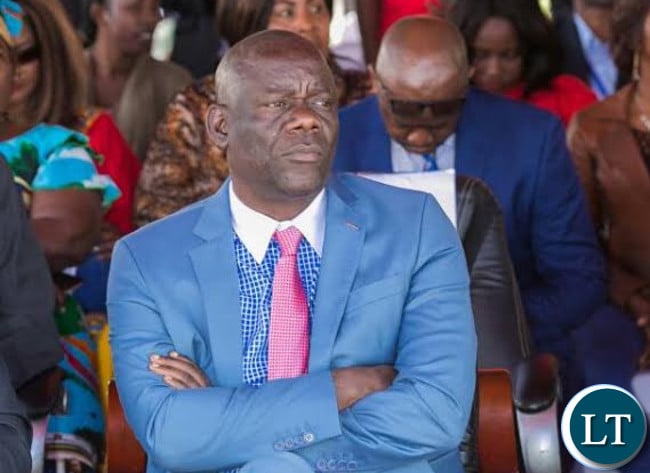 PF Secretary General Davies Mwila says internal wrangles within the ruling party will not be condoned.
Mr Mwila said PF leadership and the general membership must focus on strengthening the party unlike engaging in infighting.
He noted that internal fights within the membership in Northern Province is retrogressive and will not be entertained.
The SG also urged elected leaders to work in harmony and refrain from bickering at the expense of development.
Mr Mwila made the call in Lunte District yestarday when he launched the PF 2018 mobilization exercise for Northern Province.
He has since directed all structures in the province to intensify mobilization campaigns and attract more members.
Mr Mwila emphasized the need for women and youth wings of the party to take a leading role in the campaign drive.
And PF Northern Province chairperson Chungu Bwalya informed Mr Mwila that the party in the region is intact.
Mr Bwalya however appealed to the Central Committee to address transport challenges being faced by party structures.
During the same event, over 500 members from opposition political parties have defected to the ruling party.
Members of the PF Central Committee, who included Chairperson for Education Professor Nkandu Luo, Chairperson In-Charge of Mines Christopher Yaluma and Freedom Sikazwe attended the meeting.
Others in attendance were parliamentarians and civic leaders respectively.