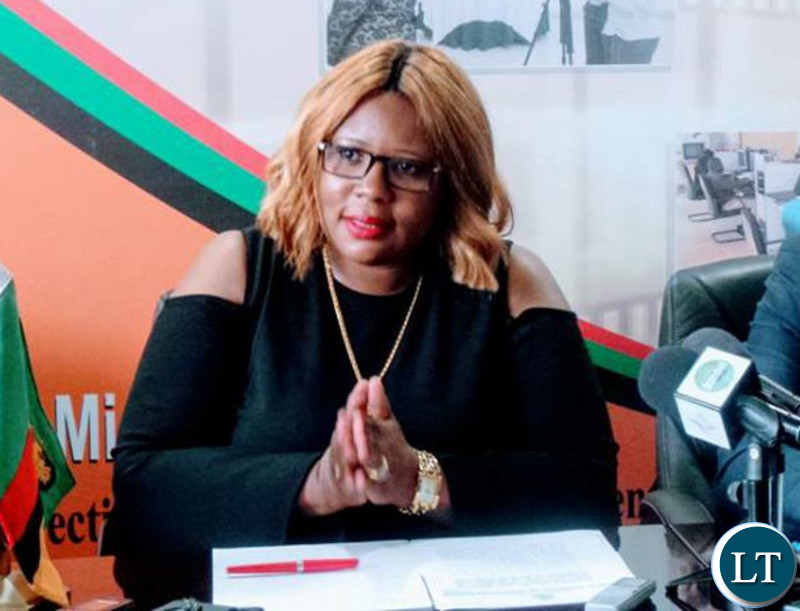 Chief Government Spokesperson Dora Siliya says Zambia is in good standing in the region and at International level.
Speaking at a Press Briefing in Lusaka today, Ms. Siliya said this can be evidenced by the number of Presidents that have been visiting the country.
Ms. Siliya said the media should play its role in ensuring that the good standing that Zambia has with other countries is highlighted.
She said government is disappointed that Bloomberg has reported that Zambia has accrued more debt than what the Minister of Finance had announced.
Ms. Siliya who is also Minister of Information and Broadcasting Services, said the Minister of Finance recently announced that Zambia has a total debt of US $ 8.7Billion as at December 2017.
She said there is no reason as to why government should not give a true reflection of how much debt the country has accrued so far.
Ms. Siliya said it is important that people are patriotic and learn to be truthful in the reporting of issues that affect people's lives.
Meanwhile, Ms. Siliya said it is disappointing that the Opposition Political parties have snubbed the Zambia Centre for Interparty Dialogue (ZCID) to lead dialogue the process.
Ms. Siliya said it is important that ZCID be allowed to do the dialogue process because it is created to promote peace and dialogue.
The Minister has also announced that government will next week release K 200 million to pay the small and medium road contractors.
She said government will continue to plough back the money raised from toll fees to the Road sector so that it is improved.
Ms. Siliya said there is need to ensure that these resources are put to good use for sustainable road maintenance.
She has also disclosed that government spent about K 129 million in the fight against Cholera since it broke out.
Ms. Siliya said Cholera cases have reduced from 15 cases per day to about three or no cases due to the interventions that have been put in place.
She has since called on the general public to invest in water and sanitation because this is discovered to be the major cause of the disease.
Ms. Siliya said Millennium Challenge is also one of such organisations that is supplementing government's efforts in ensuring that people have safe clean water.
She said the Millennium Challenge has increased water production from 90 million cubic litres to 120 million Cubic litres.