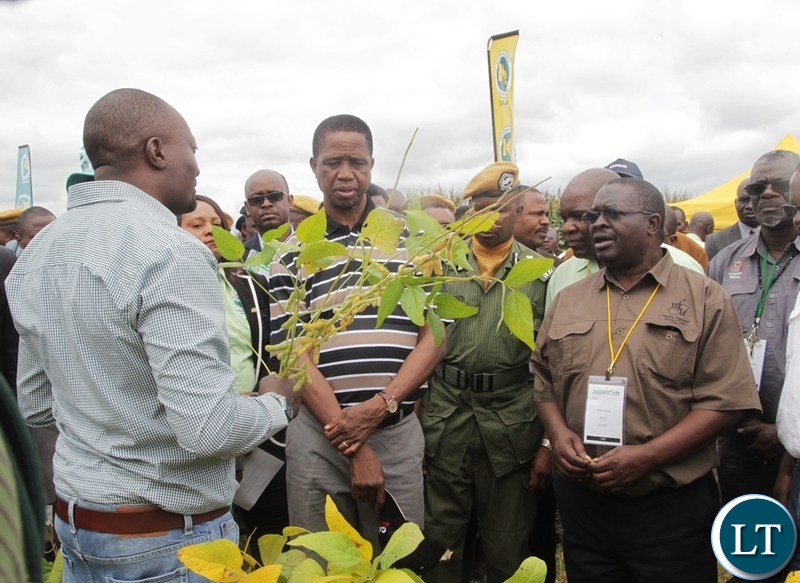 President Edgar Lungu says there is need for Zambian small scale farmers to embrace and employ technological innovations in order to improve their agricultural productivity.
President Lungu said Zambia has a lot of potential which needs harnessing by using new technologies in place of traditional methods of farming.
ZANIS reports that President Lungu said this after a four hour tour of stands and interactions with exhibitors at the 2018 Zambia Agritech Expo at Golden Valley Agricultural Research Trust in Chisamba District.
The Head of State said there is no harm for Zambia to learn and adopt best agricultural practices from other countries in order to improve the agriculture sector.
President Lungu said agricultural mechanization is the way to go if the country is to succeed in ensuring that agricultural diversification takes center stage and becomes the economic mainstay of the economy.
He appealed to farmers not to restrict themselves to maize growing but embrace other crops because agriculture is a business that entails running it profitably.
Mr. Lungu stated that the increasing goodwill and soaring numbers of investors coming to Zambia to invest is a clear indication that Zambia is not in flames but a preferred investment destination.
President Lungu said the Bank of Zambia has to find ways with Commercial Banks to ensure that small scale farmers have access to finance for them to engage in mechanized farming which is presently out of their reach.
He said there is need to develop micro financing systems and frameworks to support small scale farmers' engagement in mechanized farming so that the country can truly be food secure and be the food basket of Southern Africa.
The President explained that there is need for other agro marketing companies to come on board and offer reasonable prices for crops such as maize as opposed to imitating the Food Reserve Agency.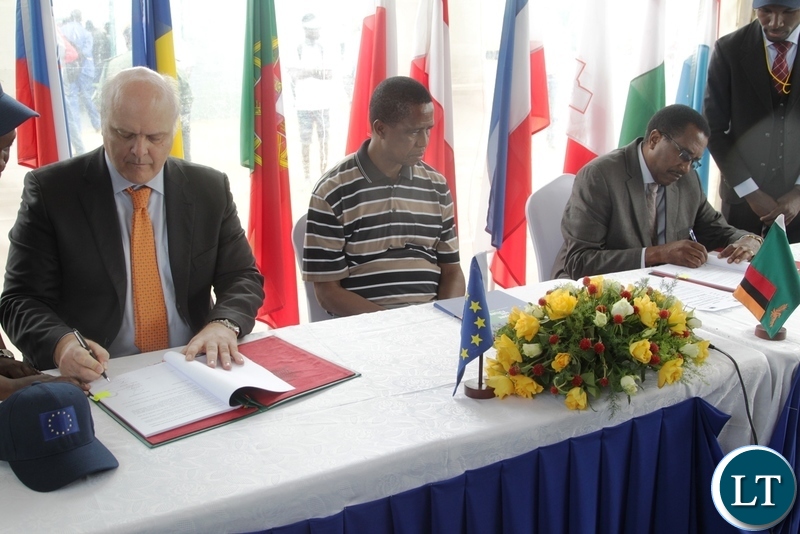 And President Edgar Lungu has assured farmers that his government is determined to address all agricultural and agro marketing challenges that the farming community has been facing in the recent past.
Mr Lungu says this so because government realizes the important role the agricultural sector plays in the country's economy.
Mr Lungu reiterated that he wants the agricultural sector to be the main economic driver of the country.
He was speaking in Chisamba district in Central Province yesterday when he officially opened this year's Agrotech Expo organised by the Zambia National Farmers Union.
Mr Lungu also said his government will continue with the electronic voucher (e-voucher) because it is the most effective system for service delivery of agricultural inputs especially to small scale farmers who are emerging crop and food producers in the country.
He acknowledged that the electronic voucher system has faced challenges and other hiccups but assured the farmers that his government was doing everything possible to rectify them.
Mr Lungu has also called on small scale farmers to embrace fish farming, crop diversification and modern agricultural technology to cope with climate change being experienced in the country.
The President assured the farmers that his government will always promote fish farming and work with the private sector to advance issues of agricultural and aquaculture technology in order to diversify the economy.
He challenged the farming community to read the draft land reform policy and draft water policy and submit their observations so that the policies benefit everyone once fully put into effect.
Speaking earlier, Livestock and Fisheries Minister, Kampamba Mulenga, highlighted progress her ministry has made to improve the fisheries and livestock sector.
Ms Mulenga also apologized to the farmers for the foot and mouth outbreak disease which has broken out in Chisamba and Chibombo district.
She, however, said her ministry was doing everything possible to treat and curb the further spread of then disease, saying a taskforce on the outbreak has since been established and three vehicles procured to accelerate the process of treating and vaccinating animals in the areas.
And Minister of Agriculture, Michael Katambo, congratulated ZNFU for successfully organizing the Agritech Expo for five years in a role
Mr Katambo urged the farmers to adopt the technologies exhibited during the expo for them to increase productivity, adding that his ministry will continue creating an enabling environment for them to boost their agro businesses.
The Minister of Agriculture assured the farmers that all unscrupulous agro dealers who disadvantaged small scale farmers in the execution of the e voucher system will be dealt with and blacklisted.
Meanwhile, ZNFU president, Jevis Zimba, said the agricultural sector has reached the cutting age with the changing climate change.
Mr Zimba said it was imperative for farmers to adopt new agricultural technologies because the country and region as a whole was facing drastic changing weather patterns.
He described the year 2018 as a year of fresh start with the call to government to consult his Union before implementing certain policies affecting the Union and farming community like the land reform policy and water policy which he said would jeorpadise the agricultural sector if poorly formed and implemented.
This year's theme for the Agritech Expo is 'Working together to build a stronger Zambian Agricultural Sector'.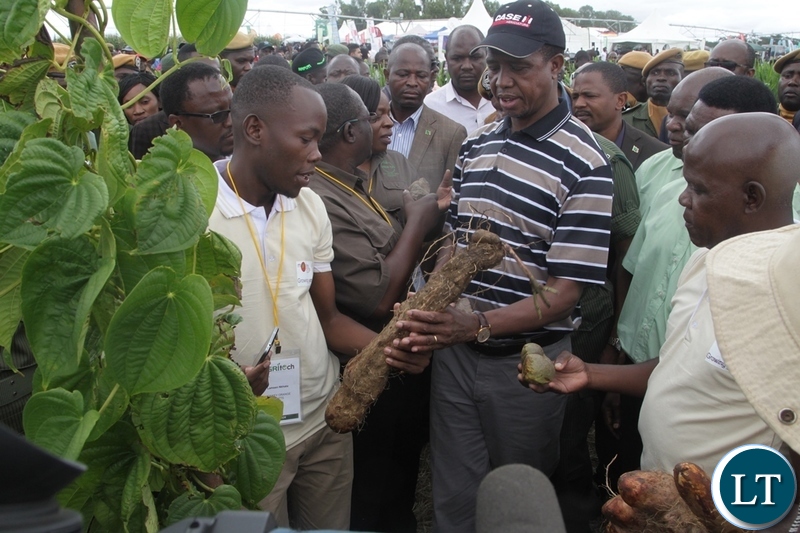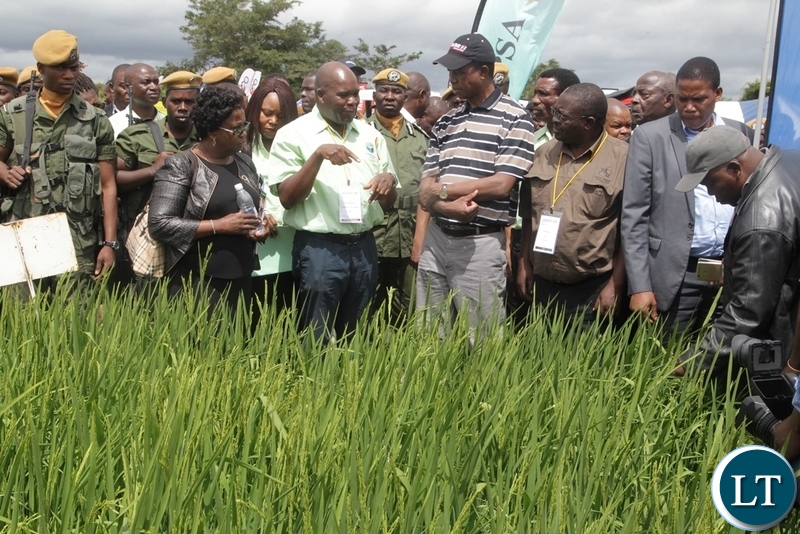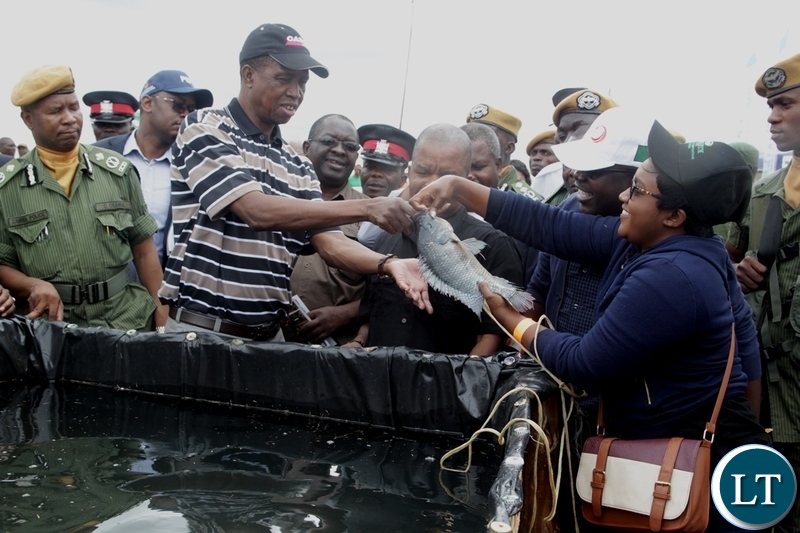 [Read 130 times, 1 reads today]