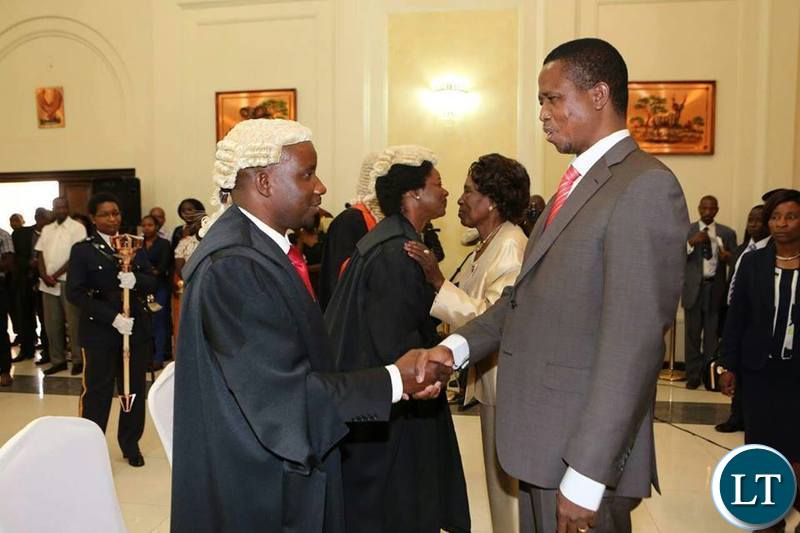 The Second Deputy Speaker of the National Assembly Mwiimba Malama (MP) says Zambian parliamentarians will continue campaigning for professionals to be deployed in the Foreign Service.
Mr. Malama said this is aimed at preserving the country's image and accrue economic benefits from countries where Zambia is represented.
Speaking in Addis Ababa, Ethiopia when he made a stopover, enroot to Canada for a familiarization tour of the Canadian Parliament.
Mr. Malama said the many projects that have been facilitated by Zambian Embassies are testimony of the advantage and usefulness of a Career Foreign Service.
He cited the relocation of the Headquarters of the Economic , Social and Cultural Council-ECOSOCC- an African Union Organ, from Addis Ababa to Zambia , the construction of the SADC Centre for Disease Control in Zambia as some of the milestones scored by the Zambia Mission in Addis Ababa.
The Second Deputy Speaker also said it is impressive to learn that Zambian Embassy in Ethiopia has facilitated and negotiated for a team of Chinese investors to visit Zambia tomorrow to look at possibilities of investing in Manufacturing, Mining and Agricultural sectors.
"We can also look at the fly-over roads to be constructed by India which will help decongest the roads Lusaka, all these and several other projects have been initiated by Zambian Missions abroad," he said.
Mr. Malam stressed that such success can only be scored when there are professionals that are deployed to work in Zambian Missions.
Government's foreign policy emphasizes the need for enhanced economic cooperation through trade and foreign Direct Investment.
This is contained in a press statement issued to ZANIS by the First Secretary-Press & Tourism at the Zambian embassy, Addis Ababa, Ethiopia Inutu Mwanza.