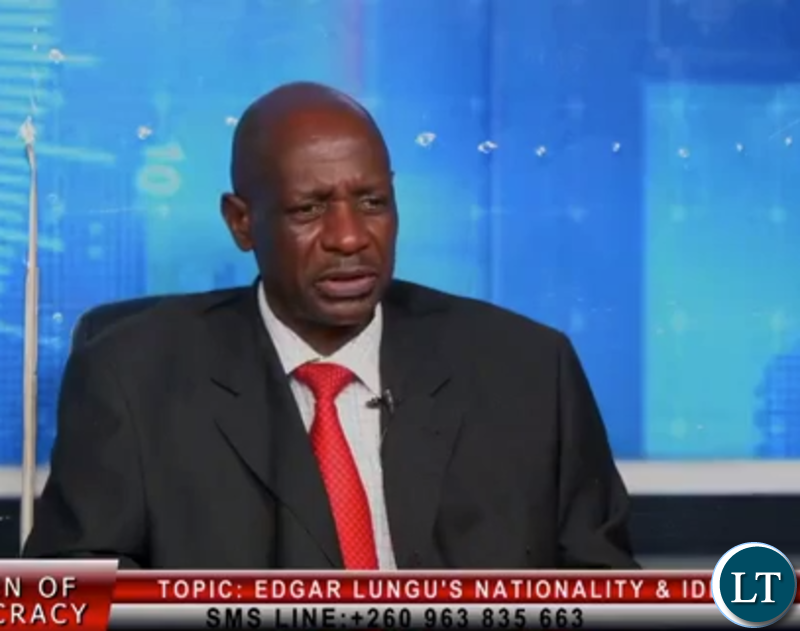 New Labour Party Leader Fresher Siwale spent his second night in police custody on Wednesday after he was picked up by police on Monday.
Mr Siwale who along with People's Party President Mike Mulongoti have launched a campaign questioning the nationality and identity of President Edgar Lungu was arrested picked up at his Chelstone home on Monday.
Heavily armed police officers stormed Mr Siwale's house with a search warrant to search for a National Registration Card (NRC) which is believed to belong to the "real" Edgar Lungu.
It was not clear whether the NRC was found at Mr Siwale's house after the search but he was immediately taken to undisclosed police station for further questioning.
From Monday, no one including his immediate family members where aware of his exact whereabouts as Police did not disclose where they were holding the opposition leader.
But on Wednesday afternoon, Mr Mulongoti managed to track Mr Siwale at Chilenje Police Station in Lusaka after going round almost all the police stations across the city.
Mr Mulongoti liased with the Officer in Charge who confirmed that Mr Siwale had not been charged yet.
When reached for a comment, Police Spokesperson Esther Katongo said the Police is not issuing any statement on the matter at this stage.
And Mr Mulongoti has stated that he is not aware that the police are after him.
He said there is no need for the police to launch a man haunt on him as he is readily available.
Mr Mulongoti said he does not under why the police had to storm his office and Mr Siwale's house looking for an NRC as if the duo was Mr . Lungu's guardians.
He stated that the police should go ahead and charge Mr Siwale so that they could have their day in court.
"We have been waiting for this. We would just like the police to quickly go ahead and charge Mr Siwale and myself if they have anything against us and allow us to appear in court where all the evidence we have will be presented," Mr Mulongoti said.
[Read 69 times, 1 reads today]