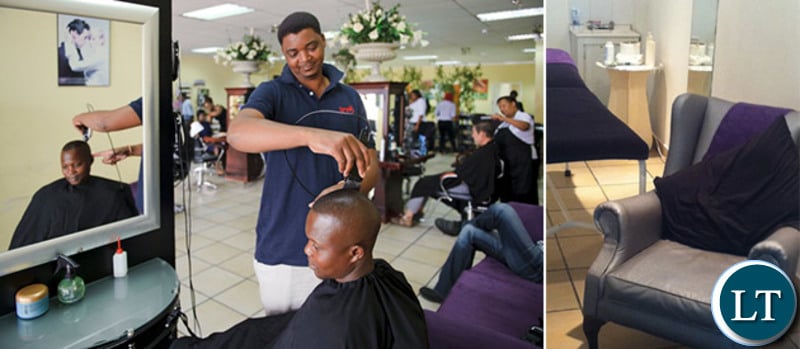 The Zambia Medical Association says HIV is unlikely to be spread through barbershops.
Reacting to a statement which was earlier allegedly issued by an official from the National Aids Council which was later corrected to have come from the Zimbabwe Aids Council that HIV can be spread through Barbershops, ZMA General Secretary Francis Mupeta said that is highly unlikely.
In a short statement on his Facebook, Dr Mupeta said the HIV is a very labile virus which gets killed by simple disinfectants like methylated spirit and heating.
Dr Mupeta observed that the barber's clippers used are normally heated through vibrations and that renders the virus inactivated for transmission.
"However, there still a small chance of transmission should a barber man use the clippers after cutting one customer without disinfecting it and cuts another customer causing a wound. This situation is highly unlikely as it would be assault and would require an inquiry into the state of mind into the barber man. HIV is not an entirely hygienic issue, say you don't get a cut or bleach in your skin, you won't get HIV but you can still get fungal. Remember the basics," he said.
Dr Mupeta also warned that without proper disinfection customers are at risk of getting highly Infectious diseases like Hepatitis B and fungal infections.
"I therefore urge owners of barbershops to practice hygiene by properly sterilising their equipment," he said.
But National Aids Council (NAC) Communications Manager Justine Mwiinga says although Zambia has not yet carried out research on the risk of HIV infection in barbershops, the virus can be transmitted if the instruments are not sterilized and there's an exchange of blood between an infected person and someone who is not infected.
Mr. Mwiinga also clarified that the statement which was circulating on social media stating that barbershops were contributing to the spread of HIV was not issued by the National Aids Council of Zambia but the National Aids Council of Zimbabwe.
In the said statement, Zimbabwe's NAC monitoring and evaluation director Amon Mpofu acknowledged that there was significant contamination of barber hair clippers with blood and blood-borne viruses.
He observed that if one used a barber hair clipper which had infected blood and sustained any cut during the use of the clipper, he or she could get infected with the virus.
"HIV is transmitted through fresh blood hence if anyone sustains any cut during the use of the clippers and there is blood, it can remain on the piece of equipment. If another person uses the same clipper and there is also breakage of the skin, he or she can get infected. We encourage barbers to invest in sterilizers and numerous clippers so that they don't use the same for all clients. They should use a single clipper on one person and sterilize it before it can be used on the next person," Mpofu stated.
He encouraged members of the public to carry their own clippers to the salon rather than risk getting infected.
[Read 131 times, 1 reads today]