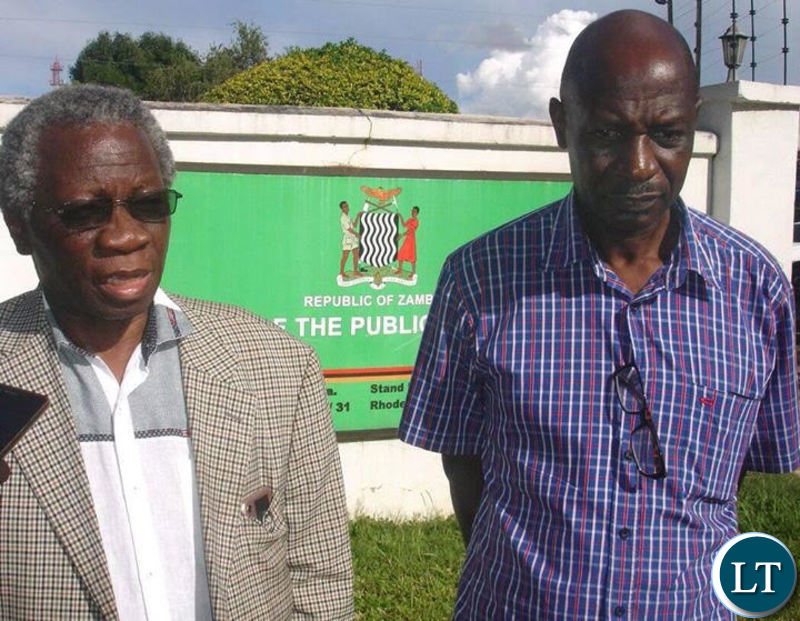 New Labour Party Leader Fresher Siwale on Wednesday clocked exactly ten days in police custody after he was arrested and later charged with the offence of Defamation of the President.
This was after Mr Siwale and People's Party President Mike Mulongoti raised questions about the identity and nationality of President Edgar Lungu on a live Prime TV programme.
Mr Siwale had been in detention for over seven days and was only charged on the fourth day after growing public pressure.
However, the state delayed to present him before court and when it did on Wednesday, Mr Siwale could not take plea as the state told the Magistrate that the docket was not ready.
He is due to appear in court on Monday for possible plea after which he may apply for bail.
During his court appearance on Wednesday, Mr Siwale appeared frail and weak and was accompanied by a handful of sympathizers among them Mr Mulongoti and Charles Milupi.
Mr Mulongoti described the treatment of Mr Siwale as a gross violation of human rights saying the offence of Defamation of the President is not a serious case that warrants denying bond.
Mr Mulongoti predicted that President Lungu will also face the same treason when he is out of office especially that he has allegedly committed more serious offences such as treason.
Meanwhile, the Civil Society Constitution Agenda says it is gravely concerned with the continued detention Mr. Siwale, by the Zambia Police Service.
CiSCA Chairman Bishop John Mambo said the detention of Mr Siwale is a clear contravention of the constitution, rule of law and human rights instruments by the current regime.
"The police's continued incarceration of Mr. Siwale without presenting him before the courts on allegations that he defamed the republican President, Edgar Chagwa Lungu is against the provision of the Constitution. In Article 13, the Constitution demands that "any person arrested or detained shall be informed as soon as reasonably practicable of the reasons for his arrest or detention" and that any person who is arrested or detained and who is not released, shall be brought without undue delay before a court".
Bishop Mambo noted that Mr. Siwale was detained without being charged for three days and after being charged in the fourth day, Mr. Siwale has spent close to seven days without being brought before the courts as provided for in the country's constitution, the supreme law.
"With the foregoing, CiSCA finds appalling the failure by the Zambia Police to understand and respect the basic constitution provisions, first by keeping president Siwale for three days in detention without charge and later on after being charged, still failing to present him before court as the law established."
He added, "This, in our view, is a clear violation of Article 13 (3) which demands thus: "if any person is arrested or detained upon reasonable suspicion of having committed, or being about to commit, a criminal offence under the law in force in Zambia is not tried within a reasonable time, then, without prejudice to any further proceedings that may be brought against him, he shall be released either unconditionally or upon reasonable conditions, including in particular such conditions as are reasonably necessary to ensure that he appears at a later date for trial or for proceedings preliminary to trial."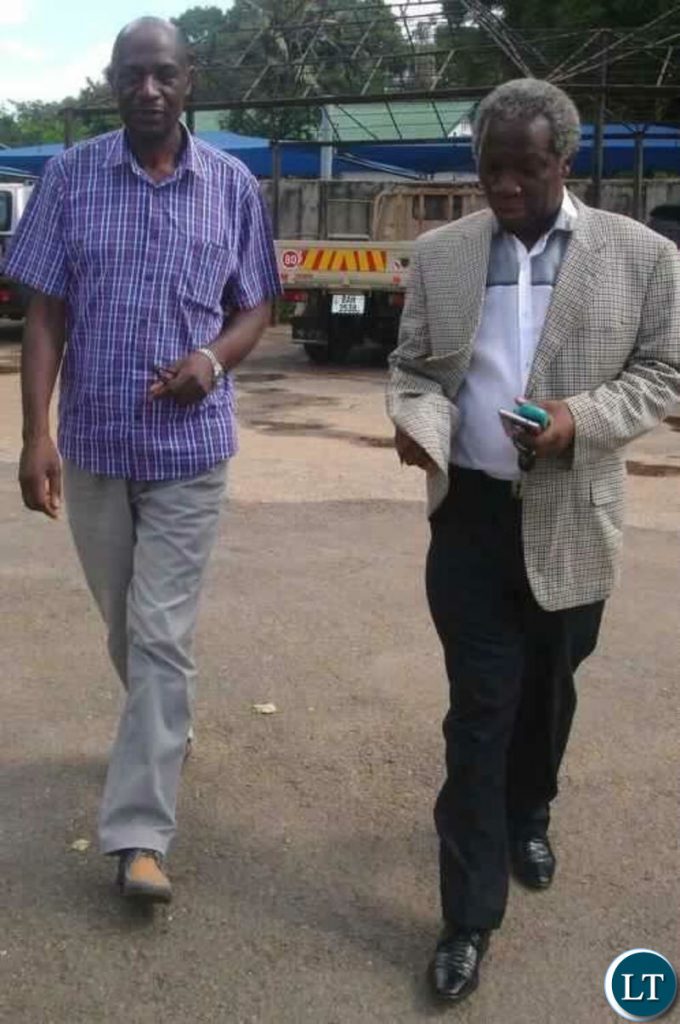 [Read 37 times, 1 reads today]