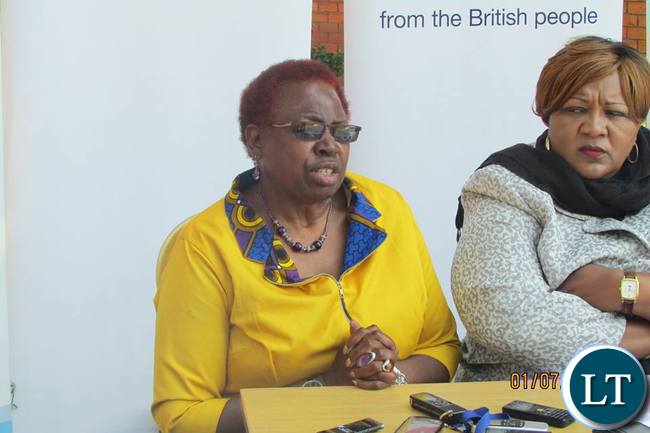 The Non-Governmental Gender Organisations' Coordinating Council (NGOCC) has congratulated the two major political parties the Patriotic Front (PF) and the United Party for National Development (UPND) for adopting women as candidates in the forthcoming Chilanga Parliamentary by election slated for June 6th 2018.
The Patriotic Front has adopted Ms. Maria Langa while the UPND has adopted Ms. Charmaine Musonda as candidates for the by election.
In a press statement released to the media NGOCC chairperson Sara Longwe said the women's movement have been deeply concerned by the systematic discrimination of women from participating in decision making, especially politics. Mrs Sara Longwe said the NGOCC is therefore elated that the two major political parties have adopted women as candidates.
She added that NGOCC is hopeful that the number of women will increase in Parliament after this By-Election.
Mrs Longwe called upon all the participating political parties to conduct issue-based politics, devoid of character assassination and violence as the campaigns kick-start in Chilanga. She said political parties should compete on the basis of ideologies and not character assassination or violence.