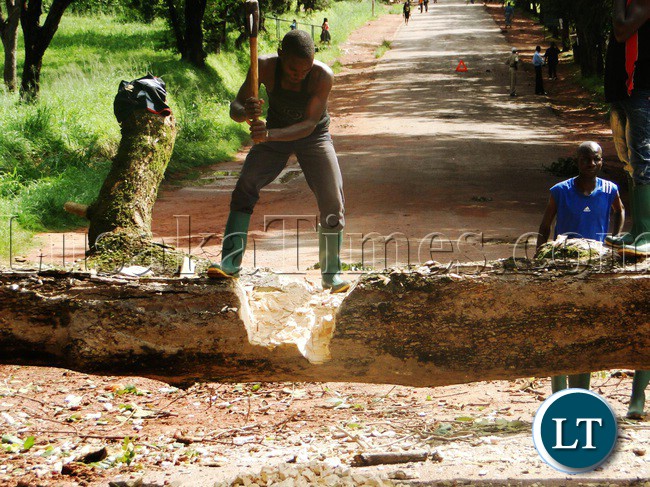 The Jesuits Centre for Theological Reflection (JCTR) in Kabwe, has embarked on an information sharing initiative aimed at creating awareness on environmental issues and climate change with a view of inculcating a sense of responsibility among stakeholders.
JCTR is implementing the ambitious initiative under the auspices of the Makululu Project that promotes stakeholders participation in environmental issues and climate change.
Speaking during a workshop held at Misuku Lodge yesterday in Kabwe, the Project Coordinator, Kent Mwansa, said environmental management and managing the impact of climate change is multi-sectoral in nature.
" The project is working with other stakeholders that are involved in information dissemination to institutions and communities because sustainable environmental management and managing the impact of climate change requires citizenry participation, " he said.
Mr Mwansa further observed that in order to manage the environment well, there is need for concerted efforts in creating awareness among the citizens on climate change and environmental degradation.He added that people should also acquaint themselves with some pieces of legislation that govern the environment.
Mr Mwansa has called on Kabwe residents to embrace the concept of tree planting and the practice of smart agriculture among other conservation interventions adding that there is urgent need for stakeholders in the area to intensify sensitizations measures on the importance of environmental conservation in the wake of climate change.
And speaking at the same event, Patriotic Front (PF) representative, Morrison Kunda, called on the general public to take an active role in protecting the country's natural resources.
Mr Kunda said government alone cannot manage to protect the environment as it is over-burdened with other imperative governance issues.
He observed that the changing climatic conditions affects everyone and that it is important for everyone to voluntarily participate in programmes aimed at preserving the environment.
He thanked the Jesuits Centre for Theological Reflection (JCTR) for coming up with the stakeholders' workshop adding that the information shared will go a long way in protecting the Country's natural resources especially in Kabwe.