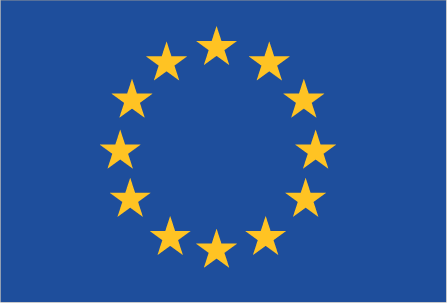 The European Union and the Common Market for Eastern and Southern Africa (COMESA) have signed a 13.5 Million Euros agreement aimed at enhancing trade facilitation between Zambia and Malawi.
The four year agreement is meant to contribute to infrastructure development, improved trade, private sector development among others at Mwami and Mchinji borders.
European Union Head of Delegation Ambassador, Alessandro Mariani said the EUR 13.5 million is part of a total envelope of EUR 85 million allocated to COMESA which is complementary to the sizeable development programs provided by EU in Zambia and Malawi in the different sectors including good governance and the fight against climate change.
Mr. Mariani was speaking during the signing ceremony of the agreement at Mwami border in Chipata yesterday.
He said EU attaches great importance to promoting regional economic integration within its region and the African continent adding that financial support from European Union is entirely in the form of grant.
Mr. Mariani noted that cross -border exchange are key for income generation, job creation and food security for many poor households in the COMESA region.
He observed that challenges such as cumbersome administrative procedures, harassment and insecurity as well as lack of proper facilities and infrastructure push traders into informality and prevent them from growing their businesses.
"The majority of the small scale traders face a number of challenges when crossing the borders including the high costs and the cross border initiative will address some of challenges traders are faced with," he
said.
Mr. Mariani stated that the Cross Border Initiative will facilitate formal small scale cross border infrastructure and better data collection and monitoring.
"This will lead to increased security and higher incomes for traders as well as enhanced revenue collection for governments at the borders," he said.
He added that the four-year project led by COMESA will be implemented at regional level as well as interventions targeting specific priority border posts which include Chirundu, Kasumbalesa, Mwami, Nakonde, Moyale between Kenya and Ethiopia.
Mr. Mariani said the program will assist in the design, construction and upgrade of some basic infrastructure at the five selected border posts.
Meanwhile, COMESA Secretary General, Sindiso Ngwenya said cross border innovation plays a critical role in trade integration in the region.
Mr. Ngwenya said there is need by governments to engage the cross borders traders in the decision making process before the policies are made for smooth implementation of the programs.
He noted that despite various initiatives being implemented to ease the process of doing business, governments have continued to introduce bureaucratic procedures and increase the cost of doing business and leads to cumbersome procedures.
And Minister of Commence, Trade and Industry, Christopher Yaluma and his Malawian counterpart, Henry Mussa witnessed the signing ceremony.
Mr Yaluma said Government will use the opportunity to improve housing infrastructure for government officers that operate at Mwami border.
Speaking in an interview, Mr. Yaluma observed that houses for Immigration and Police Officers are in a deplorable state and requires a facelift.
Mr. Yaluma said it is the responsibility of the two governments to grow and empower the small scale traders and build their capacity of doing business.
And Representative of Cross Border Traders National Association Treasurer General Committee, Goodson Mbewe said the project will build capacity among small scale cross border traders in both countries.
[Read 218 times, 1 reads today]