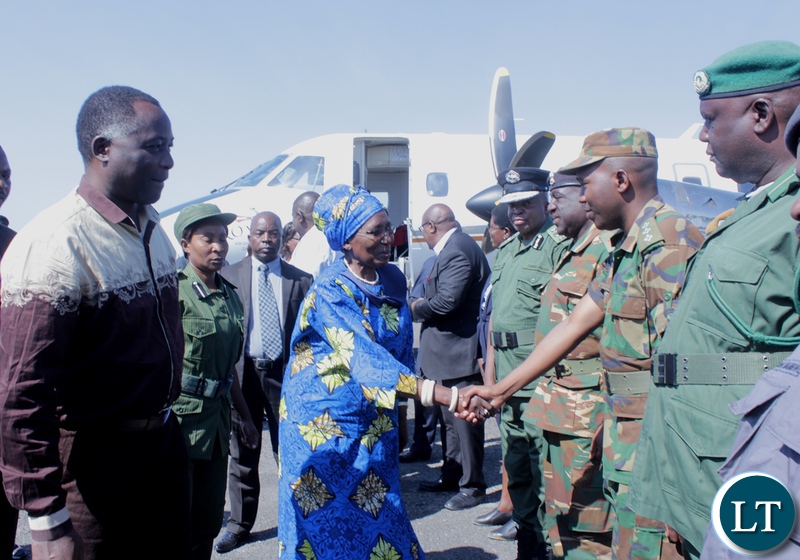 Government has released money for Aqua Culture activities in Western Province.
Republican Vice President Inonge Wina disclosed this when she addressed a rally in Lealui Royal Village in Mongu district.
Mrs. Wina has urged the Provincial Administration to ensure that the money given yields positive results on the lives of people through fish farming.
The Vice President also lamented that people who planted maize early had their crops destroyed due to the long dry spells hence, government's need to distribute relief maize to the affected households.
Mrs. Wina urged the people to adapt to the changes brought about by climate change through venturing into crop diversification of planting different crops so as to do away with the tendency of only growing maize.
She said it will be of great benefit if the Department of Agriculture conducts a research to ascertain the type of crops that are suitable in areas that are prone to floods and droughts caused by climate change.
And the Vice President has also disclosed that government will construct a clinic in Lealui Ward to enable people access closer health facilities.
Mrs. Wina has also thanked the people of Lealui for voting for the Patriotic Front Councilor Uyoya Uyoya in the just ended by-elections and further urged them to work with him in order to develop the area.
Meanwhile, the Vice President has welcomed UPND's Sikombe Ward Councilor for Kaoma district David Kalenga who has defected to the ruling party.
The former Councilor said he has joined the ruling party in order to contribute to the development of the country.
And Mrs. Wina has also handed over two Banana Boats to Malabo and Lealui Women Cooperative groups to assist them with transport as they execute their activities in the plains.
[Read 63 times, 1 reads today]