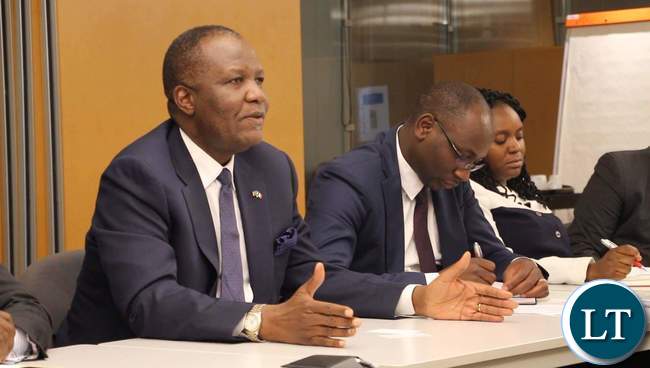 Government says there is need to lift the financial platform of Small Medium Enterprises(SMEs) to boost their ability to manage businesses in order to take part in economic growth.
Works and Supply Minister Felix Mutati said this in Mongu district yesterday when he paid a courtesy call on Western Province Permanent Secretary (PS) Sibanze Simuchoba ahead of the ACCA Accountants' clinics to be held in the Provincial capital.
Mr. Mutati said that supporting SMEs in financial and leadership responsibilities is important to bring order to the management of their businesses.
He said SMEs have the capacity to initiate economic growth if they have financial knowledge hence, the need to close the gap between financial knowledge and support for SMEs.
The Minister said the programme embarked on by ACCA is to supplement others being undertaken by Citizen Economic Empowerment Commission (CEEC) and other Government institutions.
He said the financial literacy for SMEs will not only help in economic growth but also create jobs.
According to a statement released to ZANIS by the Ministry of Works and Supply Public Relations Officer Ndubi Mvula , the theme for the programme is"Enhancing Business Leadership and Financing Management, for Improved Profitability".
And ACCA Chairperson Membership Sean Mukelebai said the Accountants' clinic hopes to help businesses to progress in their financial management in economic growth.
Meanwhile, Mr.Simuchoba has disclosed that the Province plans to plant 6million cashew nut trees in three (3) years and is hopeful that the Province will greatly contribute to the National treasury once production is in full swing.
He added that distribution of Cashewnuts seedlings is underway following the release US$55 million for the cashew infrastructure development project which is funded by the African Development Bank (ADB).
The SME clinics is taking place at the main market in the Central Business District (CBD) of Mongu.