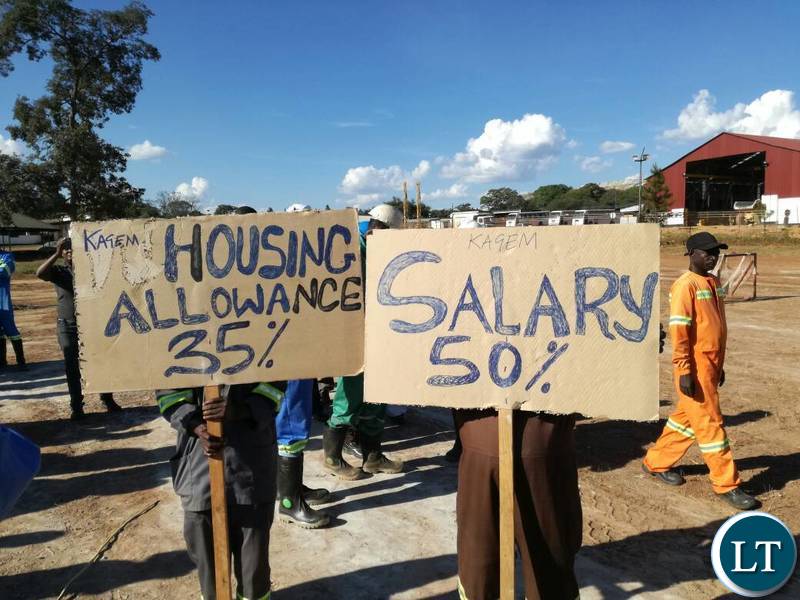 Unionised workers at Kagem Minerals on Tuesday held a peaceful protest to press government to increase their salaries.
The workers who also staged a go-slow are demanding that management awards them a 50 percent pay hike.
They are also demanding for a 35 percent increase in housing allowance and a 20 percent hardship allowance.
And the Emerald and Semi-Precious Stones Mining Association of Zambia has commended the workers at Kagem for conducting a peace demonstration in demand of improved conditions of service other than revolting to destructive protests.
ESMAAZ President Victor Kalesha said as an association, they are optimistic that Kagem will meet this demand on a win-win situation.
Mr Kalesha has since urged the unions to be firm in its negotiations so as not to allow such protests to take off.
"Surely indeed conditions of service should be looked into to meet the current cost of living. We want to request our members to adhere to Labour Laws for the benefit of Human Capital or human Resource satisfaction. This will improve the output of production that will attract good auctions," Mr Kalesha said.
He added, "Let's not be experiencing one way achievement but both employees and employers. We are mindful that the workers at Kagem have raised the outcry over the auction sales they see in public domains by their employer. But we are also mindful that the cost of mining operations is so enormous hence the need to negotiate on a win-win situation that both the employees and employers are satisfied."
"But one thing we are certainly proud of is that the employees have conducted themselves in a very well commendable manner without running wild and destroying company property.
We urge other companies across the country to emulate the workers at Kagem not to resort to violent protests when demanding for their labour rights," Mr Kalesha said.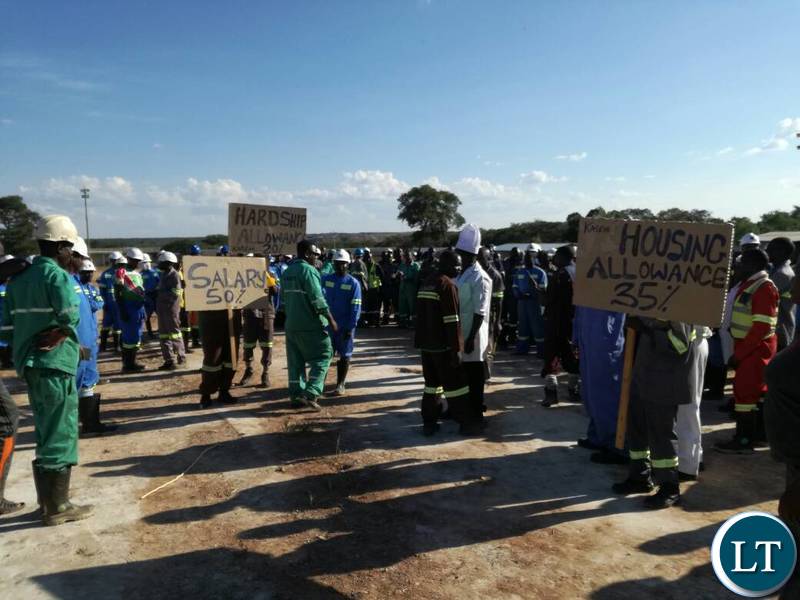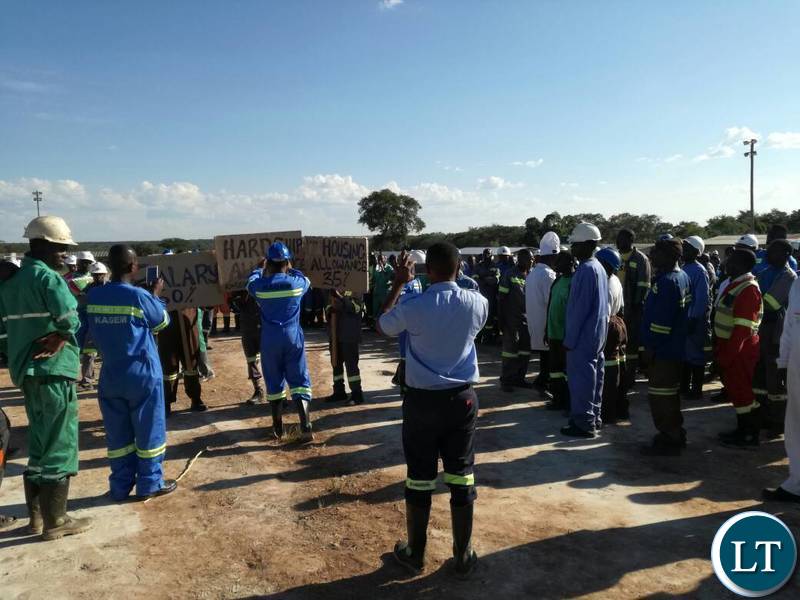 [Read 27 times, 1 reads today]