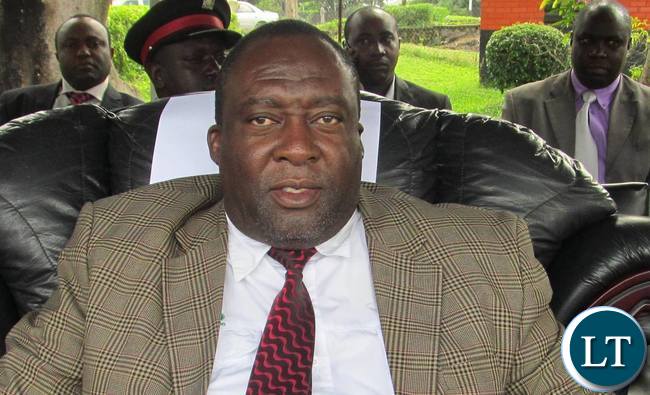 The opposition National Democratic Congress has implored the Ministry of Finance to immediately place newly recruited Medical Doctors on payroll.
NDC General Secretary Mwenya Musenge said revelations that 200 newly recruited Medical Doctors have not been placed on Government payroll makes sad reading.
Mr Musenge further regretted that the affected recruits have gone for seven months without pay.
He feared that the failure to place the recruits on payroll might exercebate the lbrain drain.
"This inability to look after medical Doctors will no doubt discourage those in the diaspora from returning home. Equally, graduating Medical Doctors will not find it attractive to work for Government," Mr Musenge said.
"This will in turn deny poor Zambians access to quality Health particularly those in rural areas. We challenge authorities at the Ministry of Health to be on top of things and resolve this matter."
Mr Musenge said the Permanent Secretary in charge of Administration at the Ministry should be seen to be above board in the manner staff matters are being handled.
He charged that there is no compiling reason why Government should have difficulties in paying newly recruited staff because all replacements and recruitments in the civil service are properly planned and budgeted for.
"The failure to place Medical Doctors on payroll therefore opens up a lot of speculation. Could it be that this Government is broke? We have information that Medical Doctors are not the only recruits affected in this mess. Dozens of other medical staff such as nurses, clinicians and radiographers are also affected."
Mr Musenge stated that this carder of medical staff have not been placed on payroll for close to one year now.
"The Ministry of Education also has a tall order of teachers outside the payroll. We challenge Government to come out in the open and explain why it is failing to remunerate its workforce. The NDC has information that Government has challenges in raising money for salaries for civil servants. We first brought out this issue three months ago. The Treasury has never responded over this matter," he said.
He added, "It is not a conspiracy that since January this year, Government has been delaying the payment of salaries for public service workers. The high debt burden is hindering Government from fully meeting It's obligations. No wonder as NDC we have always discouraged this regime from contracting unnecessary loans. Very soon, we shall have a scenario where civil servants will go for months without pay."
Mr Musenge said the debt burden has overwhelmed Government and is now hindering service delivery.
He also demanded for clarity from the Public Service Management Division on this matter.
"PSMD should explain what has necessitated the failure to place newly recruited officers on the payroll. PSMD does not recruit officers in abstract. PSMD recruits and replaces staff based on submissions from line Ministries. This is done in liaison with the Public Service Commission."
[Read 171 times, 1 reads today]