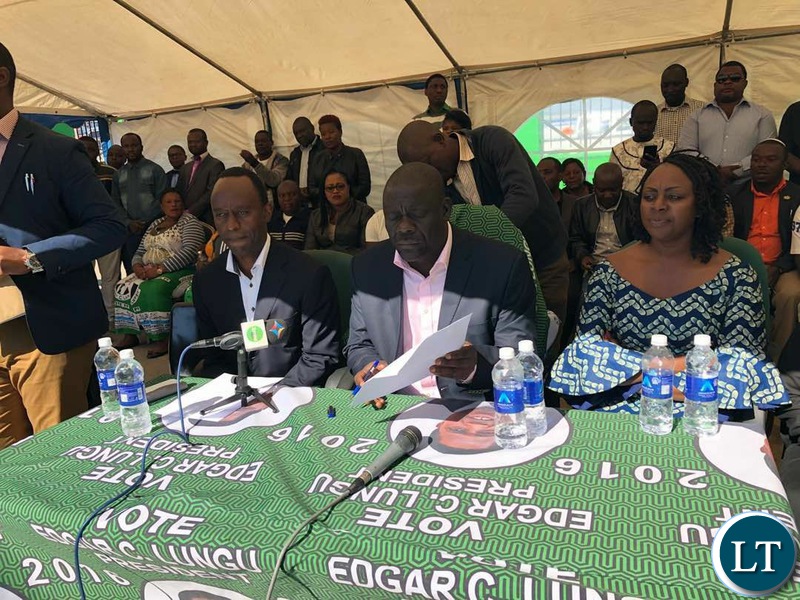 Mulenga Sata on Thursday morning rejoined the ruling PF and immediately declared his intention to stand for the vacant position of Lusaka Mayor.
Mr Sata, son of late President Michael Sata quit the PF in 2016 after he was moved from State House where he served as Permanent Secretary and appointed Lusaka Province Minister.
He later joined the UPND and stood on the opposition ticket in the Kabwata Parliamentary elections in 2016 and lost to Given Lubinda.A few months ago, Mr Sata declared that he has quit active politics to concentrate on farming.But on Thursday, Mr Sata rejoined the PF and was welcomed by Party Secretary General Davies Mwila at the party secretariat.
Mr Sata remarked that "In the manner of the prodigal son, I herewith have seen the light: 'once I was lost but now I am found'.
He added, The family of the Patriotic Front (PF) is what has made me what I am known to be as a politician. Whereas I started as a councillor, deputy mayor then mayor of Lusaka, Lusaka Province minister, State House minister served as vice publicity secretary at ward level, Lusaka District Chairman, vice treasurer Lusaka Province, I felt like a transplanted tree… deep down I knew that the essential nutrients needed to flourish were missing where I had gone."
Mr Sata said the PF is a party that will continue to grow and attract new and old members alike.He said the leadership of President Edgar Chagwa Lungu is unique and comparable to none.
"His humble and simple approach to matters that affect the country and its people is fatherly. Having worked as deputy minister at State House gave me more reason to miss my boss greatly. Indeed, he was the chosen one and put firmly in his path by my late father. Supporting him clearly means satisfying and fulfilling the vision and mission of our founding father, late MC Sata."
"Come 2021, ni nafuti nafuti with Edgar Chagwa Lungu. Chagwa Lungu," he declared.
"Now, to answer the question as highlighted in one of the tabloids where I was purported to have hang my political gloves, here is the truth, service to mother Zambia need not be debated. Whenever I am called upon for service, who am I to say no? As men we multitask: as husbands, fathers, providers. Politics is also one of the duties and obligations we have to manage accordingly."
Mr Sata said he admires the resilience and commitment with which PF has fought hard to sell its developmental agenda to the Zambians."For example, the recent Chilanga by – election must not be forgotten as a big success including the many ward elections PF has won."
Mr Sata has since declared his intentions to contest the position of Lusaka Mayor."The upcoming elections of Lusaka Mayor will help cement the real growth and dominance of the PF in Lusaka. This vacant position as you may all be aware was once a position I held. I know the entire city of Lusaka and the majority of residents are familiar with both my name and face."
"Many plans and programs that were initiated were not implemented as I only served for few months. My heart desires to fulfill my dream to see a transformed city of Lusaka. With that said, allow me to declare my interest to contest as executive mayor of Lusaka. As the saying goes, "once a mayor always a mayor."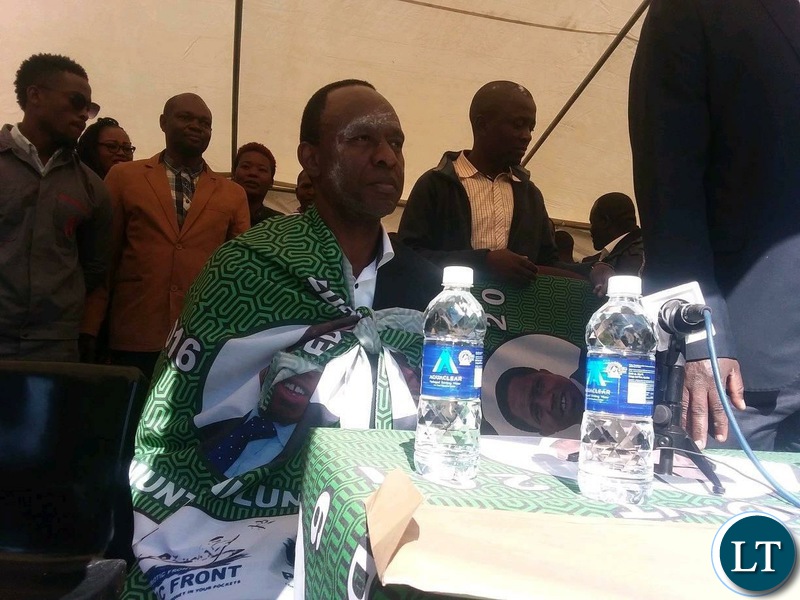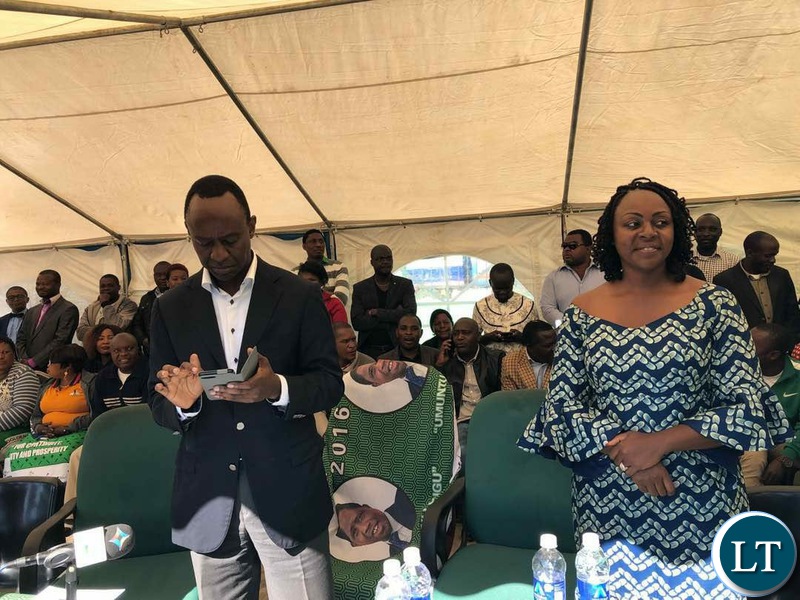 [Read 47 times, 4 reads today]