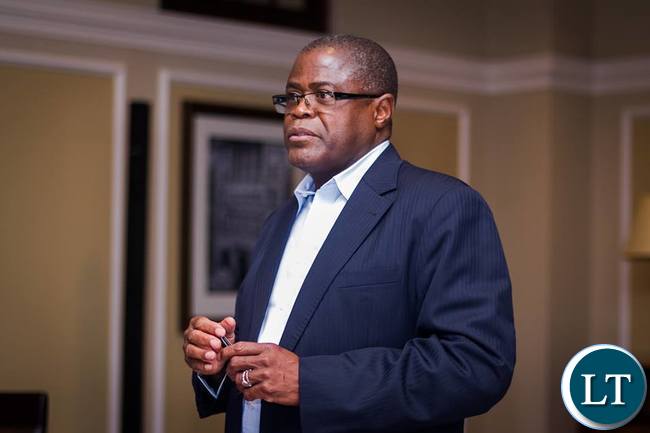 Zambia says it is concerned by the slow ratification process which is delaying the implementation of the COMESA-ECA-SADC Tripartite Free Trade Area Agreement and denying citizens benefits of enhanced free trade and movement .
Minister of Commerce, Trade and Industry Christopher Yaluma regretted that only three countries namely Egypt, Kenya and Uganda out of 27 countries have so far ratified the agreement since its establishment in 2015.
The Tripartite Free Trade Area agreement is an expanded market for Free Trade between the 27 countries of the Common Market for Eastern and Southern Africa (COMESA), East and Central Africa (ECA) and Southern African Development Community (SADC).
Addressing a high level national consultative meeting of Permanent Secretaries and Inter-Governmental Ministries, Mr. Yaluma said it is imperative that Zambia exhausts all consultations at national level in order to sign the agreement.
Mr. Yaluma who was accompanied by his Permanent Secretary Kayula Siame, welcomed the efforts of the Tripartite Task Force of conducting sensitization meetings in various countries among them Zambia, Malawi, Mauritius, Madagascar and Botswana in order to speed up the ratification process.
The Minister said Zambia stands to benefit from the expanded trade and economic grouping's vast market and labour force that will be provided by over 620 million people in the 27 member countries.
Mr. Yaluma said the Tripartite Free Trade Area will help harmonize infrastructure projects, movement of people and goods, reduction of trade tariffs and barriers and promotion of free trade.
Mr. Yaluma challenged the national task force attending the meeting to work round the clock to ensure that Zambia complies with the deadline of April 2019 set for ratification of the Free Trade Agreement by the Heads of State.
And COMESA Director of Trade Francis Mangeni said Zambia and the 23 other member countries need to do a lot in order to ratify the tripartite Free Trade Agreement as it will help raise the social welfare of the people in the regional trade and economic bloc.