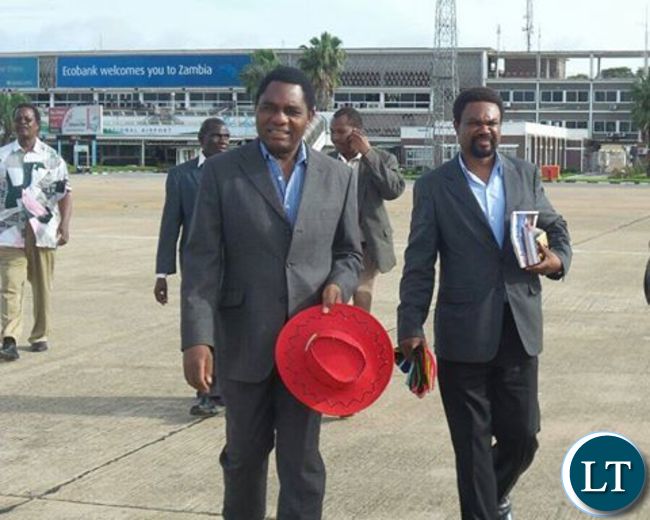 Former United Party for Nation Development (UPND) Vice President for Politics Canisius Banda has apologized to the people of Eastern Province for having misled them in 2016 to vote for Hakainde Hichilema.
Speaking when he appeared on a political hour programme on Breeze FM Radio Thursday evening, Dr. Banda said he is in the province to apologize to the people for having misled them during the last general elections.
Dr. Banda said he campaigned for Mr. Hichilema in the Province and the opposition UPND party got a number of votes.
He thanked the people that voted for the UPND but was quick to mention that UPND is not a good political party to lead Zambians.
Dr. Banda said it is true that there is tribalism in the UPND because there was a time when he was stopped from going to Southern Province for party mobilization because he hails from Eastern Province.
He said UPND has remained a platform for projection of ethnic pride and thrives on that.
Dr. Banda said the party picked Geoffrey Bwalya Mwamba as the running mate for Mr. Hichilema despite, staying in the party for a short time and not him because he is not rich.
He said his ethnicity became a problem in the UPND as he was called a mole and spy sent by President Edgar Lungu.
"They were calling me a mole and a spy sent to UPND by Lungu. It's not President Lungu that told me to leave the party but because the place became hostile and toxic for me. I was not consulted about the issue of a running mate and only knew the running mate at Mulungushi International Conference Centre when filling nominations,'' he said.
He said he does not belong to any political party at the moment but that he supports the ruling party and President Lungu as government has continued to perform extremely well as far as delivering development is concerned.
Dr. Banda said the story that was in the media that he was evicted from a house in 2016, was false and created to discredit him from being selected as a running mate.