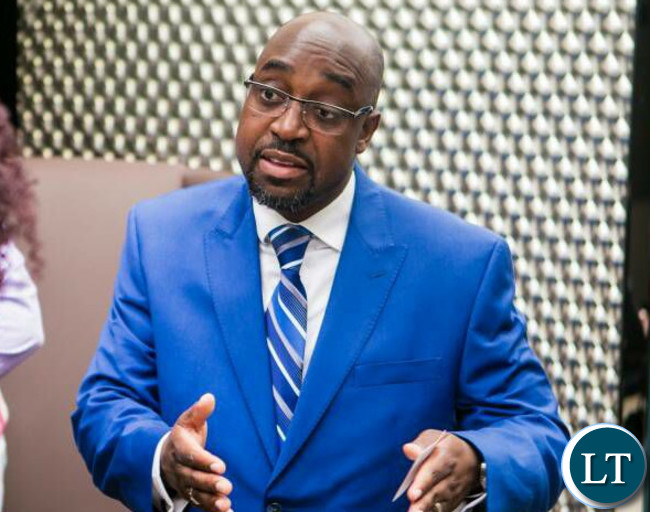 Transport and Communications Minister Brian Mushimba says innocent citizens have lost over K600,000 collectively through internet-based scams. Speaking when he issued a ministerial statement yesterday, Mr Mushimba said government was concerned about the abuse of social media platforms.
"As at the end of 2017, the total number of mobile telephone subscribers stood at almost 14 million, representing a penetration rate of 82 percent. This represented a 12 percent growth from the previous year. The sector has been recording a significant increase in the usage of mobile internet with eight million active internet users in the first quarter of 2018 representing a 47 percent internet penetration and a 16 percent growth from the previous year for the same period."
"As the ministry responsible for communications, we wish to see this number grow as it encourages connectedness, social and commercial interactions and allows innovative individuals and businesses to thrive with increased access to their customer base at affordable rates. We want as many Zambians as possible to embrace the digital transformation, to get onto social media and e-platforms and for them to use these platforms productively," he said.
The minister said a small group of people was notoriously using the platforms to steal identities, spread false news, cyber bullying, and to transmit pornographic images among other crimes.
"I want to emphasize that this is a very small group of people and as government, we don't want this group or we won't allow this group to grow. This small group is notoriously using the platforms to steal identities, spread false news or fake news, cyber bullying, transmit pornographic images, perpetrate hate speech and plainly abuse other consumers online. Most users of the internet in Zambia can testify to the offensive or inciting nature of some messages found in our digital eco-system," Mushimba said.
Mushima said over 627 people had been duped on social media by scammers.
"In the recent past, ZICTA and the Zambia police have recorded an upswing in the number of cases known as affinity fraud cases. These are cases in which unsuspecting members of the public are duped into believing [that] they are communicating with someone in position of authority or a politician on Facebook such as a minister and they are being offered assistance in getting employment, loans, contracts or scholarships. To date, a total of 34 cases have been flagged with over 627 victims, over K600,000 has been stolen from victims with the majority of the moneys sent outside the country through commercial banks."
"It is clear that a lot of unsuspecting members of the public are falling prey to these scammers using social media platforms such as Facebook. The scammers are stealing small amounts of money from a large number of people and when added up these amounts are becoming significant.