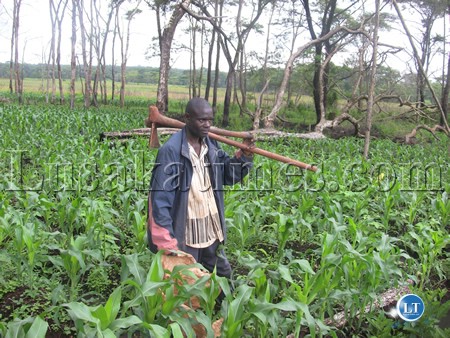 The Jesuit Center for Theological Reflections (JCTR) in Northern Province has called on farmers in the region to embrace irrigation farming in the wake of climate change.
Provincial Outreach Officer Felix Chiwela said this during a stakeholder's engagement held at Dawson lodge in Kasama, yesterday.He told the meeting which involved farmers, village headmen and various entrepreneurs that the global climatic status is worrying.
Mr. Chiwela called on farmers not to solely rely on rain – fed agriculture but to also take up irrigation in order to sustain their lives.He said the changing weather patterns has seen some areas record dry spell and consequently a significant drop in food production.
And one of the participants Sydney Mulenga commended the JCTR for highlighting climate change issues which are affecting people's livelihoods.Sydney Mulenga said agriculture plays an important role in the survival of many families as it is a source of income and employment.He called on farmer to also practice sustainable agriculture methods if they are to survive the current weather patterns.
The country has in recent times experienced sporadic rains with the northern half of the country enjoying more rains while the southern half has not.This has resulted in low crop yield in the affected areas.
[Read 38 times, 1 reads today]