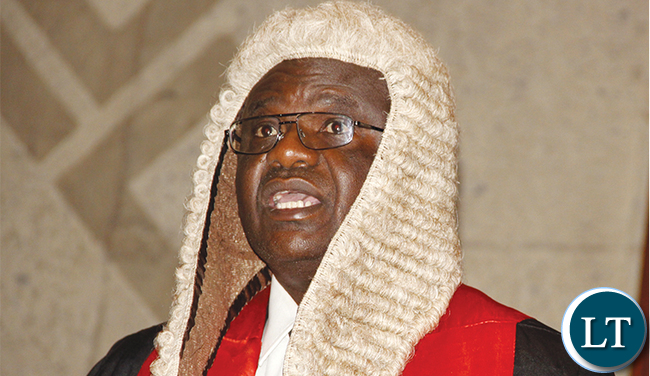 Speaker of the National Assembly Patrick Matibini says the Ministry of Health consulted the Zambia Congress of Trade Union -ZCTU – on the National Health Insurance Bill.
This is contrary to assertion by the ZCTU and Mazabuka Member of parliament Garry Nkombo that the union was not consulted.
Mr. Nkombo raised a point of order against Minister of health Chitalu Chilufya on the basis that a letter from ZCTU alleged that government did not consult the union on the bill.
In delivered the ruling, Dr Matibini said records show that the ZCTU President attended the consultative meeting on the insurance bill.
The Speaker further observed that ZCTU affiliates were part of the delegation that went to Ghana and Luanda to learn on how the insurance bill was been implemented.
He said Dr. Chilufya cannot be blamed for failure by the ZCTU affiliates to inform their mother union on the consultations that were taken regarding the Health Insurance Bill.
Dr Matibini said because of this it is not true that Dr. Chilufya misled the house when he said ZCTU was consulted on the matter
[Read 60 times, 1 reads today]