Global icon Dwayne Johnson leads the cast of Legendary's SKYSCRAPER as former FBI Hostage Rescue Team leader and U.S. war veteran Will Sawyer, who now assesses security for skyscrapers. On assignment in China he finds the tallest, safest building in the world suddenly ablaze. Will must find those responsible, and somehow rescue his family who are trapped inside the building…above the fire line.
PROS
Great acting by Dwanye Johnson.
The movie has an intense, gripping storyline.
Action scenes was done to perfection.
CONS
The movie was a little bit predictable and lacked depth.
There is no worthy nemesis in the movie, the main 'Bad guy' merely stalks around like a surly alpha-henchman in desperate need of a boss.
FAVORITE QUOTE
Zhao Long Ji: "Welcome to Heaven."
Will Sawyer: "Its ok to be scared , in order to be brave you have got to be a little scared."
CONCLUSION
Skyscapper is an action packed, intense, nail biter of a movie. It is the type of movie that will have you on the edge of your seat with your eyes glued to the screen. Dwanye Johnson is sometimes critiqued for playing the same 'tough guy' character in all his films…well this is one is no exception. But with that being said he still gave an excellent performance of a man who is willing to do anything to save his family. The storyline is pretty basic and straight forward, it would have benefitted from more plot twists.
Skyscapper is a great movie to watch on a night out. It is one that will linger in the memory for sometime.
RATING
4 out of 5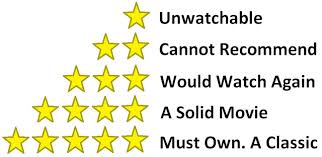 BY KAPA KAUMBA
[Read 114 times, 1 reads today]