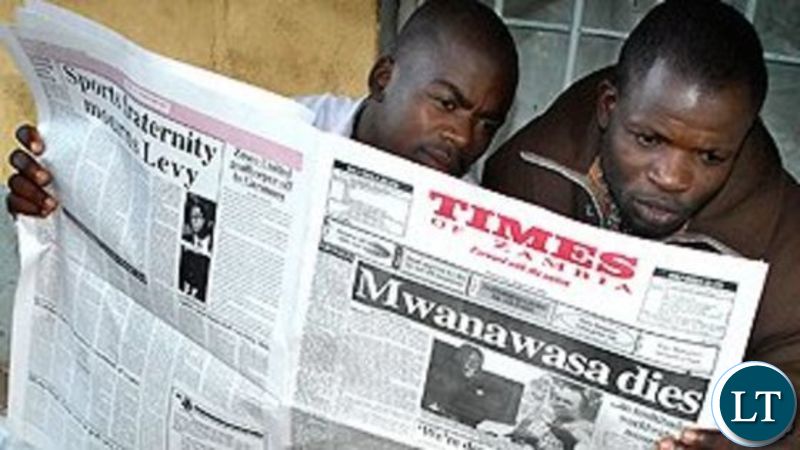 The Zambia Daily Mail Limited has revealed that its shareholders, the Industrial Development Corporation have asked it to take over the running of the Times of Zambia Newspapers.
Zambia Daily Mail Limited Board Chairperson Mr Geoffrey Simukoko made the disclosre when he toured the Zimpapers Group in Harare on Monday.
Mr Simukoko commended the Zimpapers Group for being a fully-fledged integrated media house by incorporating the print, online, radio and television units into one big business unit.
In an interview after touring Zimpapers business entities, Mr. Simukoko said Zambia Daily Mail would work towards implementing a similar business model.
"We came to Zimbabwe after our shareholders asked us to take over the publication which is not doing well. They want us to see, learn and maintain it as a unit. We want to see how Zimpapers operate different units, the structure and how the news content is managed," he said.
"The visit is to see how you have diversified your operations. We are very impressed of what we have seen here. When we came here, I did not think it was diversified as it is, I thought we will just find a newspaper running unit like we are. You have ventured in a lot of areas in the communication field."
Zimpapers spokesperson Ms Beatrice Tonhodzayi said it was exciting to see regional players coming to learn.
"We are excited to be hosting a team from the Zambia Daily Mail," she said.