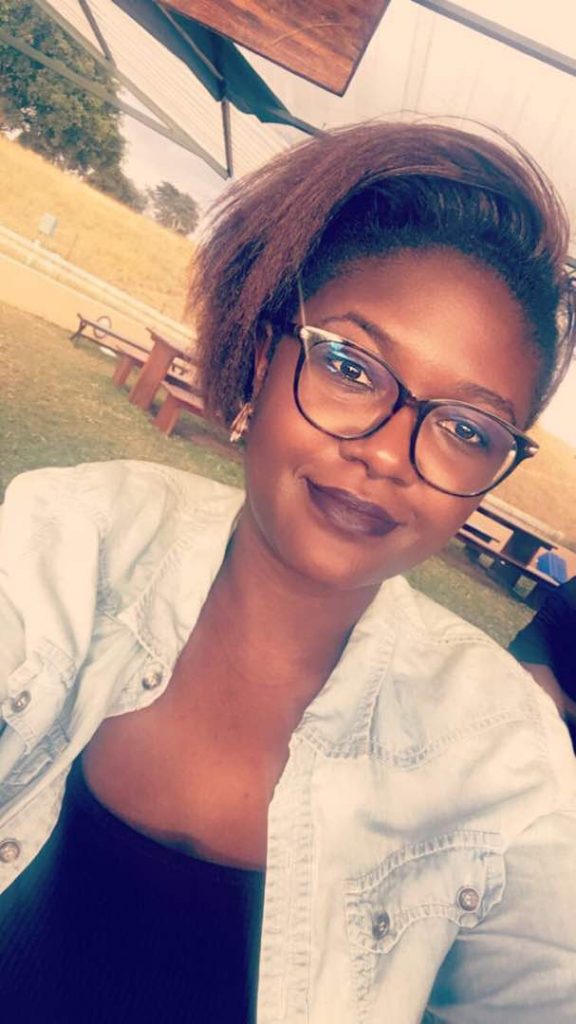 Self confessed food addict, Katendi Nkanza is a chef who has had a passion for cooking 30 years.
"My business tag line is, "Exploring the world one dish at a time". I find peace when I cook, It's a form of divine therapy. If you asked me to create a safe zone, it would be the kitchen. I believe kitchens are spiritual havens. where we can all assemble in unified purpose. Stripped of worry and the struggles of the day, to engage life in a ballet of senses, as we satiate our basic human need for sustenance. Opening people to this awakening experience through the wonders of international flavours, is how "Kate in Your Kitchen " was birthed."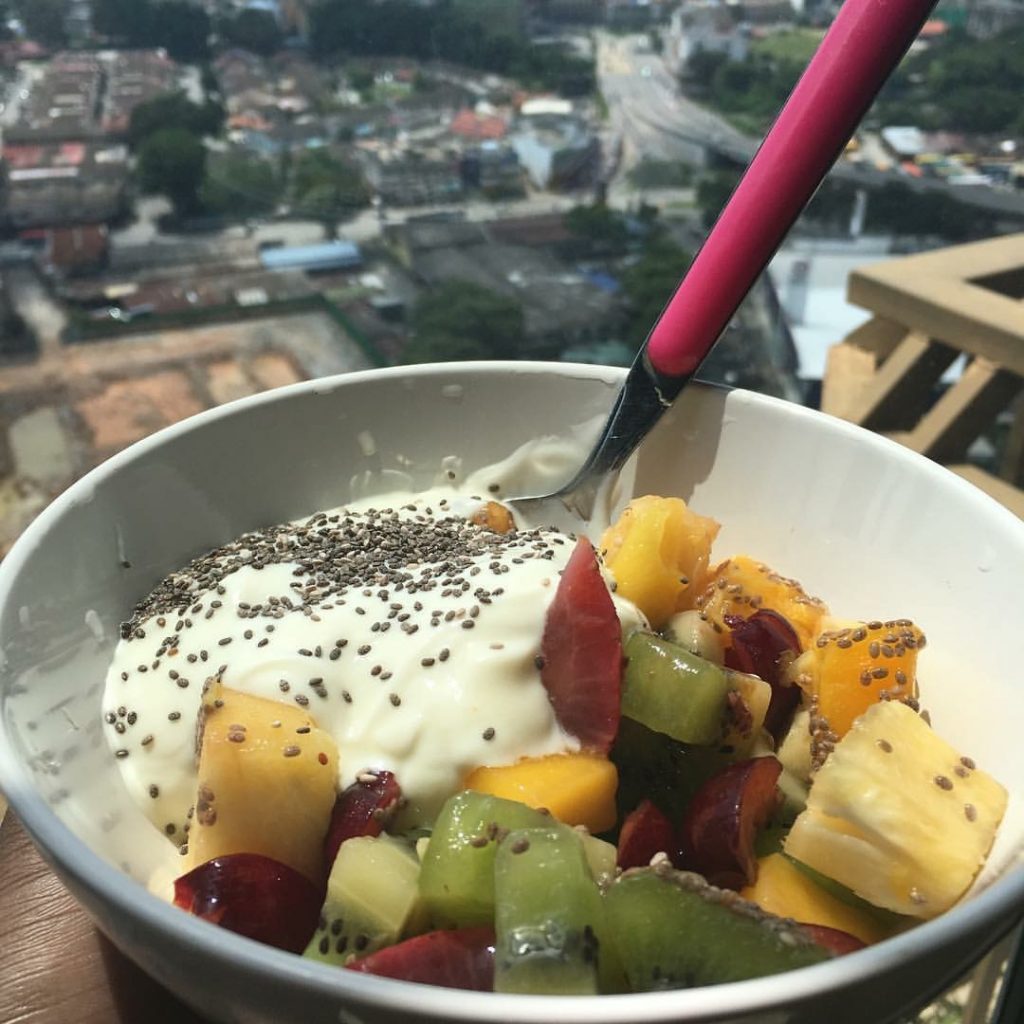 KAPA KAUMBA: Tell us about yourself
KATENDI: My name is Katendi, and I'm the 32-year-old second child of a food-loving family of five girls. I was born into the right family, of this I'm certain, because food makes my family and I happy. It's one of the primary reasons I elected to pursue a degree at KDU & IMI University of Switzerland (Malaysia) in International Hospitality and European Culinary Management. To call me a 'food addict' would be an understatement. My passion for helping people experience global flavors has driven me for 30 years. I thrive on seeing peoples expressions of joy, as they taste my food, hence the business tagline, "Exploring the world one dish at a time."
KAPA KAUMBA: what made you want to become a professional chef as opposed to a more traditional career such as a lawyer or doctor?
KATENDI: I can answer this with a story. After high school, I decided I was going to pursue Information Technology work, like my dad. Somewhere along this road I switched trajectory electing what I believed would be easier, Business, with a major in Marketing. I got to college, only to realize how boring the subject was to me. I was too afraid to tell my parents that I had changed my mind yet again. And it was while I was mulling how to break the news again, that I found myself one night praying desperately for courage, I heard a voice say one word, "Culinary!"
I realized then, that this was what I was destined for. I love to cook food as much as I love to eat it. As Confucius once said, "Choose a job you love, and you will never have to work a day in your life."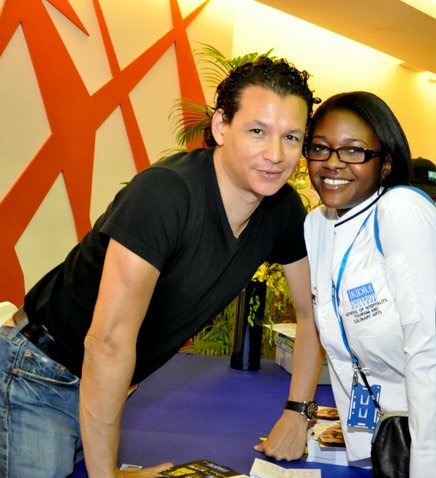 KAPA KAUMBA: Has your family always been in support of your decision?
KATENDI: They have all been very supportive of my decision. They are my biggest fans, especially my nephew Mutale. It is because of my family that I do what I do exceptionally. I realized late in life that they played a very instrumental role, leading me to where I am today. My parents are amazing cooks (huge shout out to Alfred and Priscilla). They are responsible for my love for food. My earliest food-love memory is when I was 4 or 5. It was mid-morning and my dad was eating nshima, wusi and dry fish. Usually kids have porridge for breakfast, but I was like, "No thank you, what daddy's eating smells, and looks way better than porridge." To this day, I still can't stand porridge.
KAPA KAUMBA: What do you think is the biggest misconception of professional chefs?
KATENDI: I can name a few. That we are walking, talking, and breathing cookbooks. People just assume I have a thousand and one recipes stored in the back of my head. Another one is that chefs are experts on all food because of years of study. Sometimes I get questions about food, and people get surprised by what I don't know. That's the beauty about this field, the learning, exploring and discovery of new flavors, ingredients, and combinations never ends.
Another misconception is specialty. I am often asked what my specialty is, and my answer is, "I don't have one." Being the adventurous person, I am, being straightjacketed into one specialty my whole career would be terribly boring. Switching it up now and again appeals most to me and I feel, best fosters my culinary growth.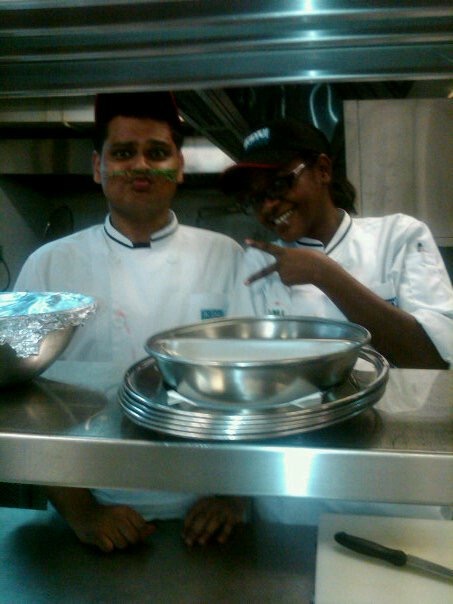 KAPA KAUMBA: What is your favorite food to eat and favorite to cook and why?
KATENDI: This is a tough one because when I say I love food, I really love food. I do not discriminate. I particularly love Italian and Asian food. I lived in Malaysia for 8 years, and seriously, that place is a food haven. Being a foodie, I fell deeply in love with many dishes from different regions. For example, the Bak Kut Teh from Klang, the Char Kuay Teow from Penang, the Sio Bak with Dayak Kicap from Sarawak, are amongst my favourites. So I made it a point to learn how to cook several of these special dishes which are now part of my repertoire.
I also reckon I was Italian in my past life. That's the closest explanation I can give, as I love to eat and cook Italian food. Anything with pasta, herbs, garlic olive oil, takes me straight to heaven. My absolute favorite is Aglio e olio and I love to do different variations of it.
KAPA KAUMBA: How important is it to have a good education before becoming a chef?
KATENDI: Having a good education is important, but not all you learn will be from school. However, besides learning basic things like technique, different cuisines, food production, costing etc., it gives you an opportunity to be exposed to different people, cultures and experiences. It a cultural awakening of sorts as you learn about people, ingredients, purpose, and perspectives through food, It basically opens you up to a whole new world.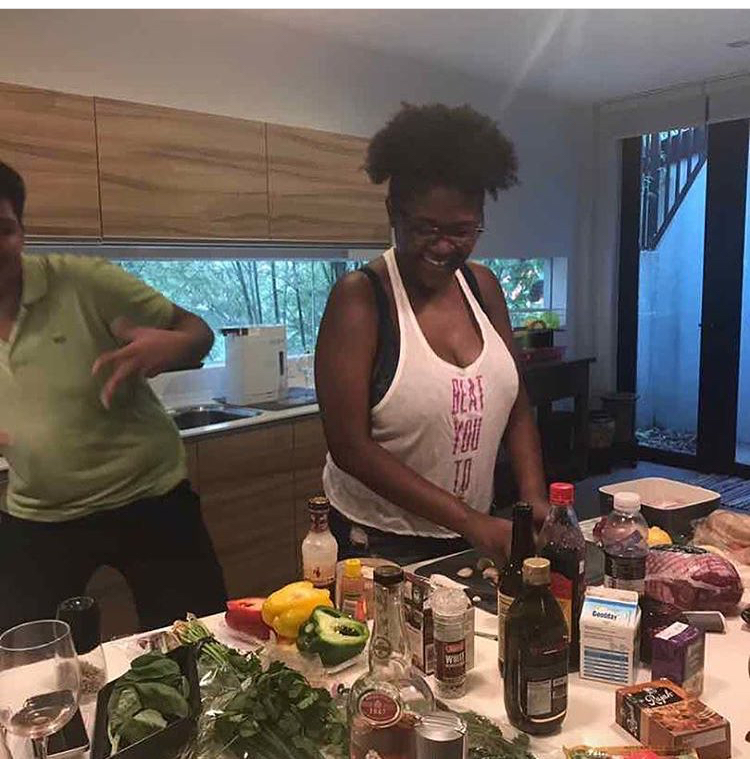 KAPA KAUMBA: Give an example of a menu you would prepare for this particular season in Zambia.
KATENDI: Seeing as we have "June" in July, I would go for something warm and hearty.
I would prepare a creamy butternut soup with croutons for starters. Roast beef served with rosemary garlic potatoes, and French beans sautéed with garlic in butter for the main course, and a bread pudding with a crème anglaise accompanied with tea, coffee or hot chocolate for dessert.
KAPA KAUMBA: What have been your best and worst moments in your career?
KATENDI: Well my career is only just beginning. I wouldn't necessarily say worst moments, rather what I've found to be a tad bit challenging is getting entrepreneurship off the ground. Everyone must start somewhere, and as I embark on this journey, one of the best parts, is having the opportunity to pursue my dreams and passions. The overwhelming response and words of encouragement from those around me, and those I have encountered over the past few weeks, have been nothing short of incredible. I am truly honored and grateful. The best is yet to come, and I wait with eager anticipation.
KAPA KAUMBA: What three things do you consider to be your strengths.
KATENDI: I would say my love for people, and my drive to see people happy. It is why I put my heart and soul into cooking. I would also say that my curiosity when it comes to flavors is one of my biggest strengths. It leads to the discovery of new exciting flavor combinations.
KAPA KAUMBA: what advice would you give someone who wants to begin a career in culinary arts.
KATENDI: My advice would be, "Don't hold back." Be adventurous, try new things, travel, meet new people, and you need to be a people-person. I think this is the only way you can make amazing food that will touch peoples' souls.
KAPA KAUMBA: Any last words?
KATENDI: First, I would like to thank God for this gift. I am nothing without Him. I would also like to thank Lusaka Times for this awesome opportunity. I am super-psyched. I was like, "Oh my God, they want to interview little old me?"
I'm sorry but I've always wanted to do this, "I want to give a shout out to my mom." I didn't learn everything in college. She was my first teacher and to be honest, I really hated it when I was younger. It was such a chore, however as I grew older, I started to realize how much I loved it and how good I was at it. She is the best cook I know, besides me of course.
I also want to shout out my manager Molly Mutale. You are the real MVP. My sisters and friends. Uncle Soneka, thank you.
To everyone that took the time out to get to know a little bit more about me, I thank you, your time is much appreciated.
Please follow me on Instagram & Facebook: kateinyourkitchen. Look out for upcoming events. We have a few things lined up. Please stay tuned.
Love and Light
Sample of some of the dishes prepared by Katendi: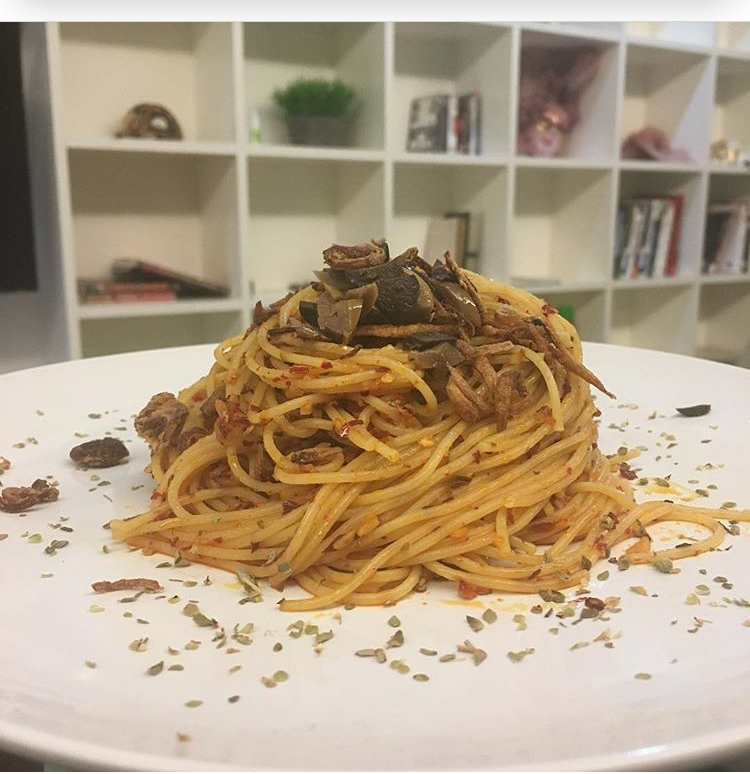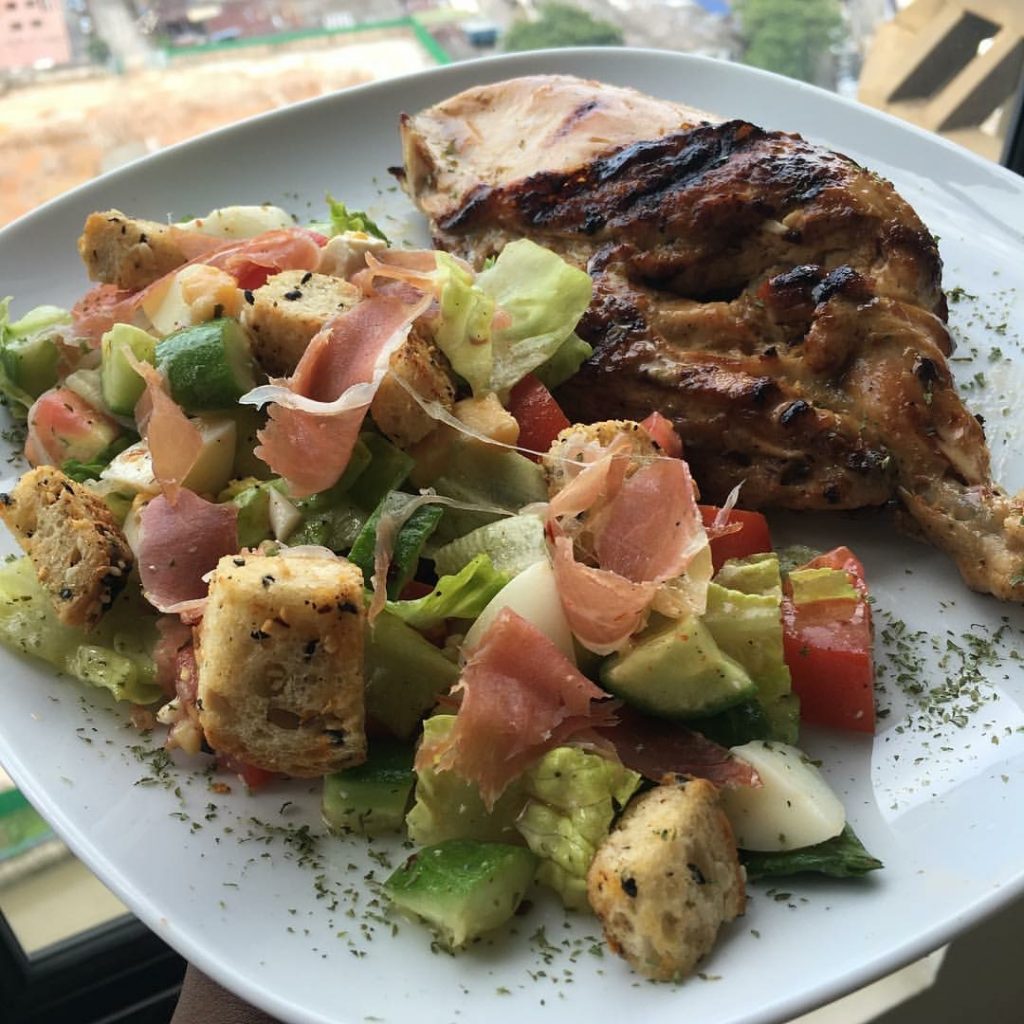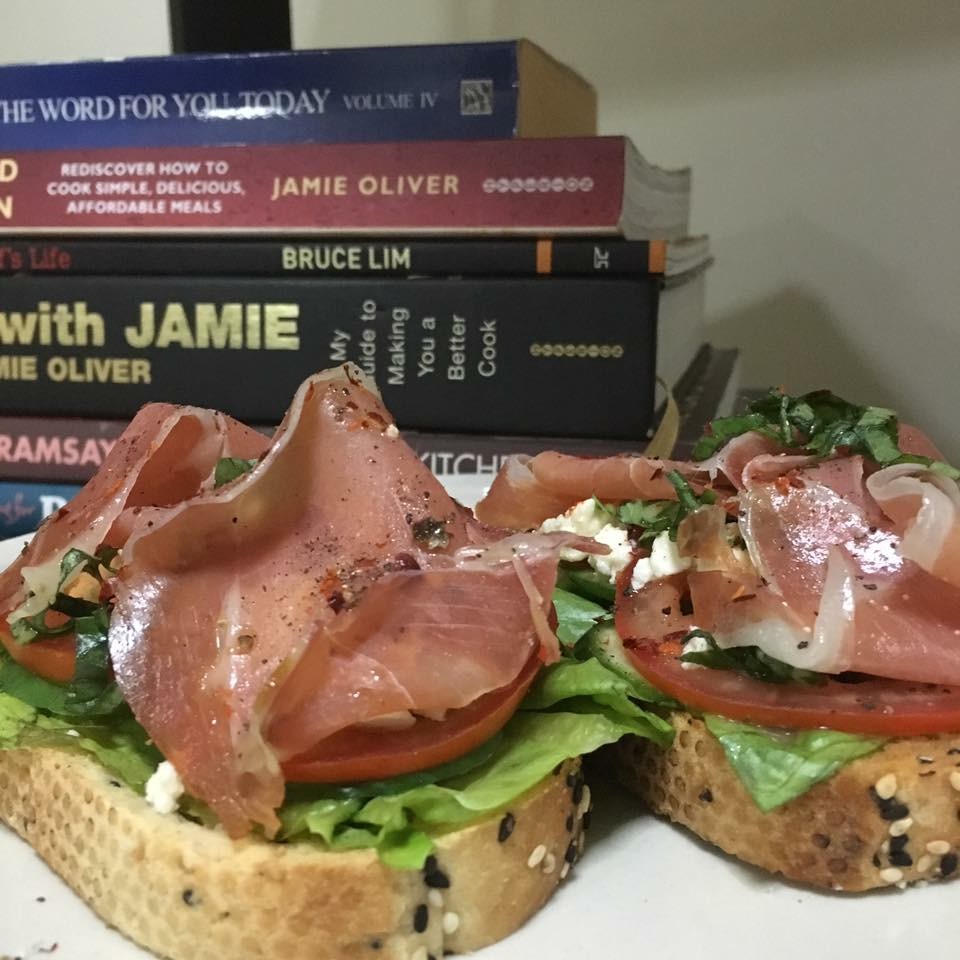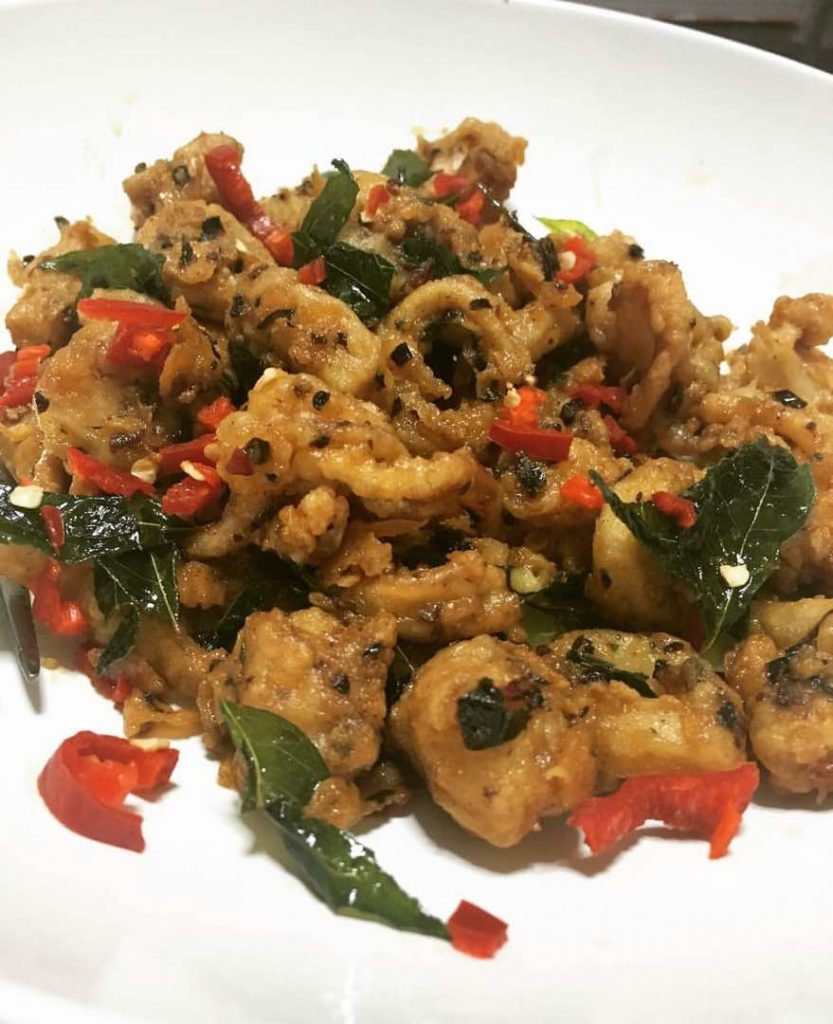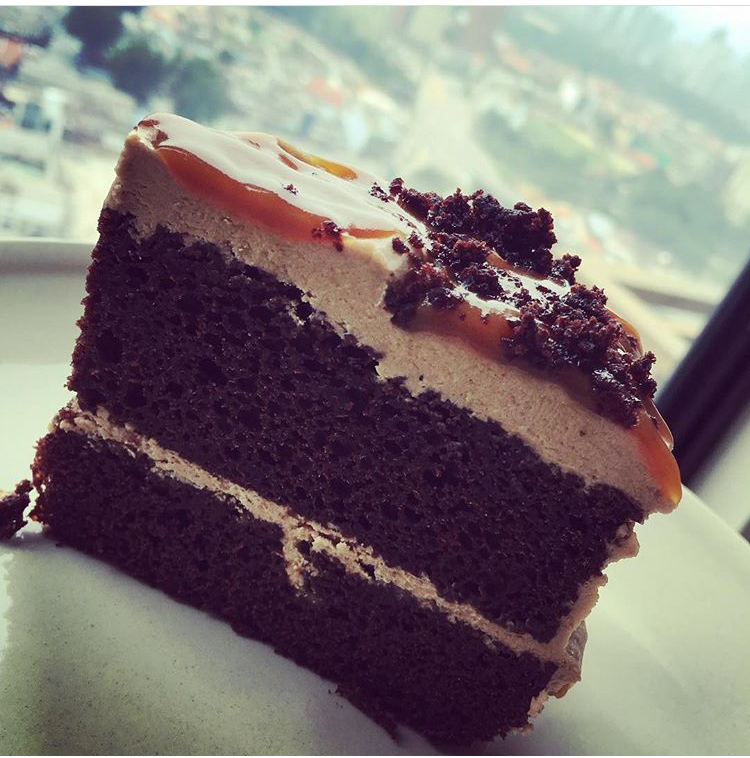 Follow Katendi on instagram: kateinyourkitchen for more
BY KAPA KAUMBA
[Read 277 times, 1 reads today]