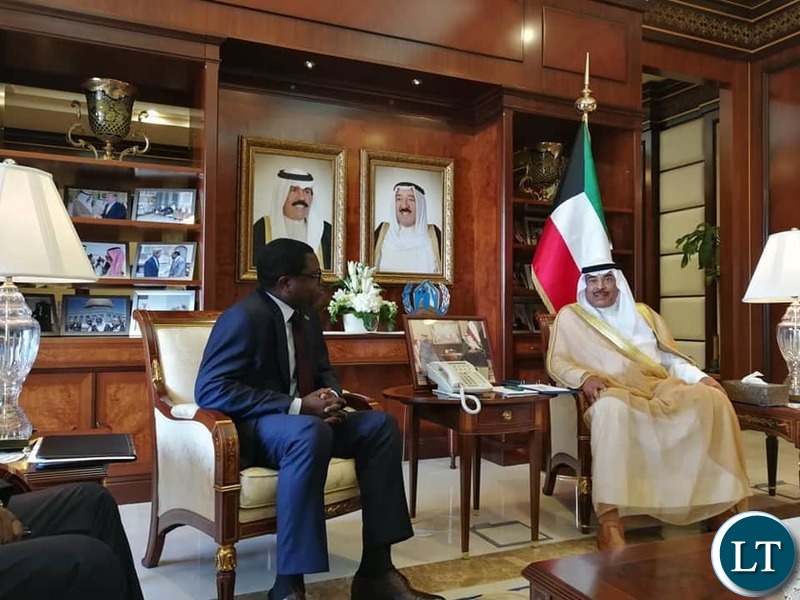 Zambia and Kuwait are in the coming month expected to sign several Memorandum of Understanding (MOUs) which will see Zambia exporting human resource in areas such as engineering which the Persian Gulf nation desperately needs.
Foreign Affairs Minister Joseph Malanji has told ZNBC News in an interview in Kuwait City yesterday that Kuwait has asked Zambia to finalise the MOUs so that relations between the two countries can be enhanced.
Speaking after he held a one hour closed door meeting with the Acting Prime Minister of Kuwait SABAH AL-KHALID AL-SABAH, Mr Malanji said Kuwait wants to employ Zambian engineers who are renowned as one of the best in the world.
He added that once the MOUs are signed, the private sector in Kuwait will start engaging their counterpart in Zambia to find ways of working together and developing Zambia.
Meanwhile, Mr Malanji has delivered President Edgar Lungu's special message to the Emir of Kuwait SABAH AL-AHMAD AL-JABER AL-SABAH.
The Foreign Affairs Minister, who traveled to Kuwait as President LUNGU's special envoy, delivered the message tyesterday through the Acting Prime Minister Sheikh AL-SABAH.
Mr Malanji expressed optimism that following his visit, economic activities between the countries will improve, adding that interactions between the two countries will also be enhanced from the Permanent Secretary level up to the highest level.