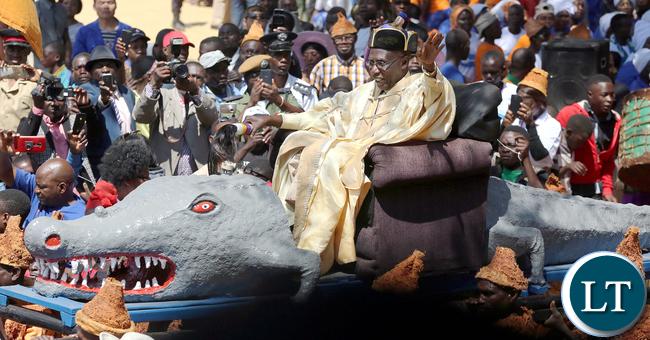 The police command in Northern Province has called for peace during this weekend's Ukusefya Pa Ng'wena traditional ceremony to be held in Mungwi district.
Northern Province Police Commissioner, Richard Mweene said police are on high alert to ensure that order and security is maintained during the ceremony.
Speaking in an interview with ZANIS, Mr. Mweene said people from across section of society are expected to attend the event hence the need for peace to prevail.
He has called on people travelling from around the country to attend the ceremony to be security conscious.
And Mr. Mweene has warned political parties attending the traditional ceremony against wearing their party regalia adding that police will not condone political clashes.
He also cautioned against politicizing traditional affairs in order to avoid confusion of any nature.
Mr Mweene has also advised motorists to abide by traffic rules to avoid accidents.
Northern Province will this weekend hold the Ukusefya Pa Ng'wena Traditional Ceremony which will take place on 10-11th August in Mungwi District.