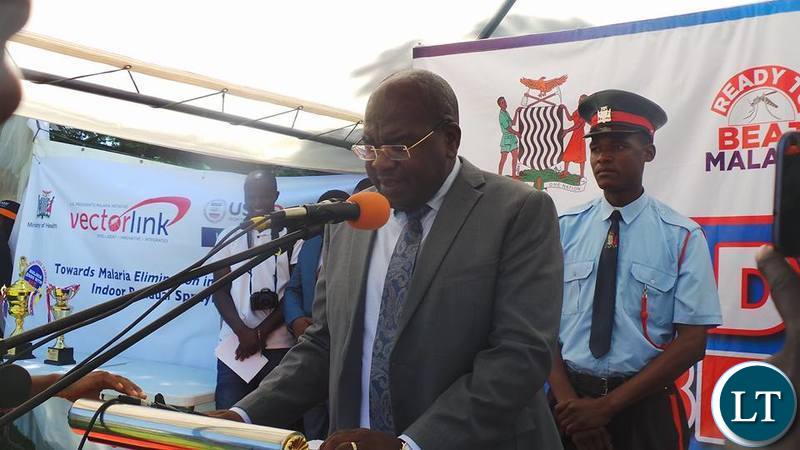 Government says Traditional leaders plays a significant role in the initiation and implementation of robust programs in all sectors of the economy.
Minister of Heath said this in Lusaka today during the launch of a two day Traditional Leaders Orientation Workshop on Health and Community Engagement.
Dr. Chilufya said the objectives of the Indaba is to share the health agenda of the Ministry of Health with traditional leaders and to discuss interactively the role of chiefs in attaining health for all in their respective chiefdoms.
He said government, through his Ministry has developed a number of strategic documents in the quest to fight infections and disease in order to have a healthy population.
Dr. Chilufya explained that the National Health Strategic Plan which is in line with the 7th National Development Plan, clearly outlines their legacy goals.
He pointed out that government recognizes the critical role that traditional leaders play in the lives of their subjects.
Dr. Chilufya said the engagement of traditional leaders will positively influence the uptake of health services even to remote areas.
He said government has since embarked on an ambitious programme to ensure that delivery of health services is improved.
Dr. Chilufya said the 7th NDP is the road map to the attainment of the vision 2030 which also seeks to ensure that provision of essential drugs is improved.
He said what should be noted is that, a healthy nation is a wealthy nation, noting that it must be promoted at all times.
Speaking earlier, Acting Chairperson in the House of Chiefs Chieftainess Mweenda notes that the Indaba could not have come at a better time than now when quality health care is critical.
Chieftainess Mweenda said in order to achieve this, there is need for an integral health approach which encompasses all stakeholders.
[Read 152 times, 1 reads today]