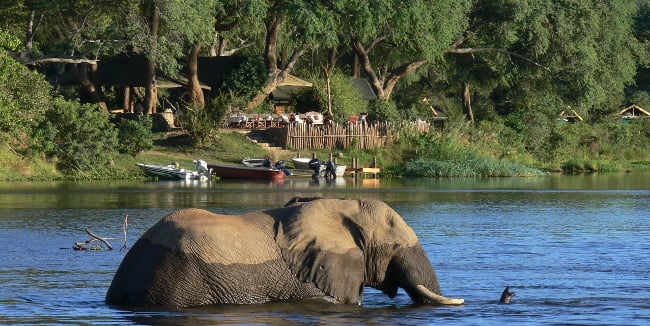 Government says there is need to preserve and conserve natural resources found in Game Reserve areas in the country.
Minister of Tourism and Art, Charles Banda said this during the launch of the General Management Plan for the Lower West Zambezi Game Management Area and hand over of two new Land Cruiser Vehicles.
In a speech read on his behalf by Permanent Secretary Richard Sikwela, the Minister thanked World Wildlife Fund for the donation that was handed over to the Department of National Park in Sioma district.
ZANIS reports that the Minister said Government with its cooperating partners are making efforts in the preservation of natural resources through Game management of areas in the country.
He explained that, Sioma National Park received a large number of wildebeest restocking, a sign of Government's commitment to the cause.
The Minister has since called on the local community to work together with Government in taking ownership of this developmental programme.
And World Wildlife Fund Conservation Manager, Seif Itamui explained that the depletion of wildlife, human conflict coupled with climate change needed concerted efforts.
Dr. Itamui said the benefits of game management is important as it spills to all in terms of economic growth and balancing of the ecosystem.
Meanwhile, Sioma District Commissioner (DC), Maurice Litula noted that the tourism boost Sioma is receiving will help promote the area.
[Read 72 times, 1 reads today]